---
Award Winning Spray Foam Roofs
Our spray foam roof installations have consistently won first place awards for Best Residential and Commercial Spray Foam Roofs Nationwide. These prestigious accolades underscore our commitment to delivering exceptional spray foam roofing solutions and our leadership in the industry.
2015, 2016, 2017, 2018, 2019, 2020, 2022, and 2023 Excellence in Spray Foam Roofing Awards from the Spray Polyurethane Foam Alliance.
Gold Circle Award for Innovation in Re-Roofing for commercial spray foam roof from the National Roofing Contractors Association.
Roof Coatings Pro Awards 2017, 2018, 2019, 2020, 2022, and 2023.
.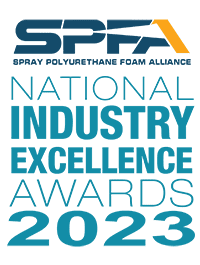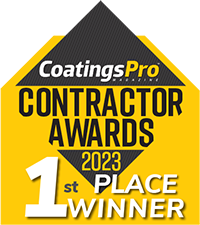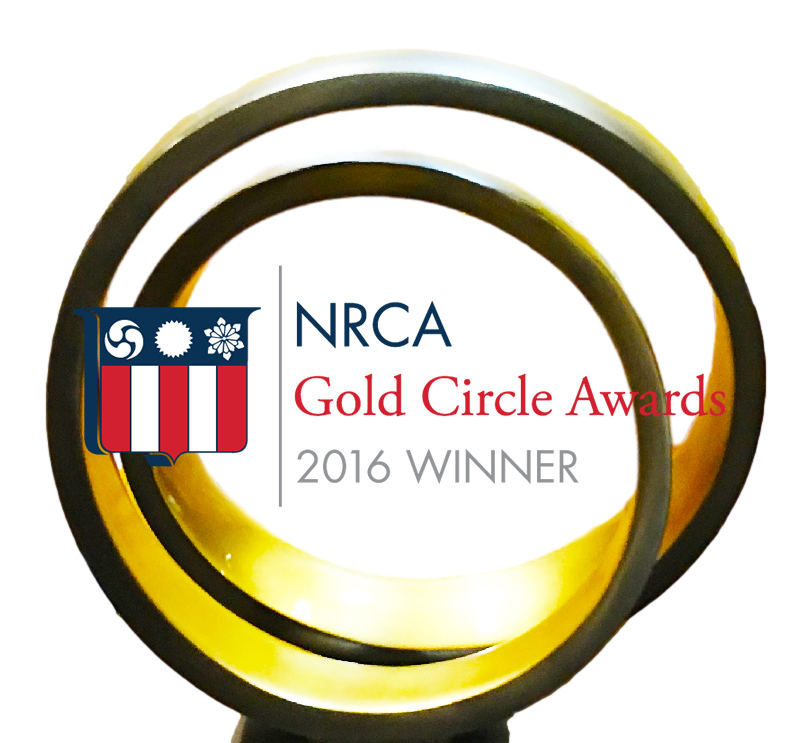 ---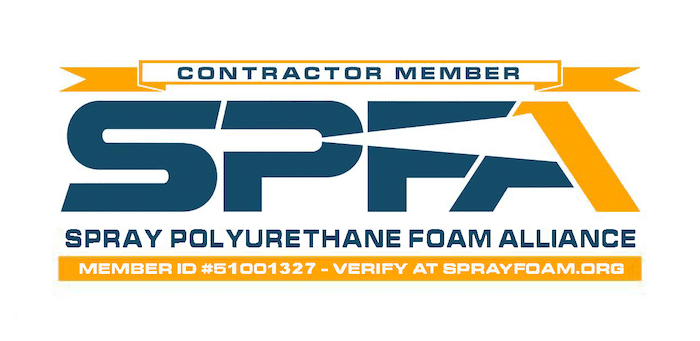 Certified Spray Foam Roofing Expertise
As an accredited Spray Polyurethane Foam Alliance (SPFA) Spray Foam Roofing Contractor, Wedge Roofing offers the highest quality, performance, and professionalism, well above spray foam roofing industry standards.
This rigorous testing certification verifies that Wedge Roofing has demonstrated expertise, essential knowledge, skills, and abilities inherent in the highest class of spray foam professionals.
Our highly-experienced, in-house Spray Foam Roofing teams are certified as SPFA Advanced Level Spray Foam Project Managers and Installers, and are also California-certified Journeyman Roofers. These Spray Foam Roofing Specialists are experts in the intricacies of the proper installation techniques, resulting in high-quality spray foam roofs designed for long-lasting, durable performance.
---
What is Spray Foam Roofing?
Sprayed in a liquid form, closed-cell polyurethane foam quickly expands into a seamless, monolithic roofing membrane, acting as both a thermal and moisture barrier. Covered with a Silicone Cool Roof Coating, the spray foam roof has superior insulation, waterproofing, and reflective capabilities and is unmatched for energy-efficiency.
---
Energy-Efficient Insulated Reflective Cool Roof System
Wedge Spray Foam Roofs combine the energy-efficiency of high-performance insulating spray foam with the reflective properties of a Cool Roof Coating, resulting in the most energy-efficient roof available. These highly-insulating reflective roofs improve the thermal performance of your entire building and lower energy use in compliance with California Title 24 standards.
---
Cost-Effective Roof
In addition to improving energy-efficiency, these lightweight roofs can be installed directly over most existing roof membranes, offering a cost-effective and environmentally friendly alternative to complete roof removal and replacement. Wedge custom-built Spray Foam Roofs are routinely installed over metal roofs, single-ply roofs, tar and gravel roofs, built-up roofs, modified bitumen roofs, steep pitched roofs, multi-level roofs, barrel roofs, and even Geodesic Domes.
---
Seamless Thermal & Moisture Barrier
Wedge Spray Foam Roofs are custom-built utilizing closed-cell sprayed-in-place polyurethane foam. The liquid applied application quickly adheres to and entirely covers the roof deck, forming a solid, seamless, monolithic roof membrane to seal the building envelope, as both a thermal and moisture barrier, without joints, fasteners, seams, or cracks. Expertly installed, spray foam fills every crevice, corner, gap, and angle changes to form a waterproof seal around rooftop solar equipment, parapet walls, vents, pipes, HVAC systems, skylights, and other roof penetrations.
---
Protective and Reflective Low-VOC Roof Coating
A protective layer of high-grade Silicone Roof Coating is applied, to shield the spray foam roof from ultraviolet degradation. This reflective Cool Roof Coating provides solar reflectivity and thermal emissivity, to decrease the roof temperature and lower energy usage. White granules are then broadcast into the top coat for enhanced longevity and durability.
---
Long-Lasting Renewable Roofing
With scheduled roof re-coating applications and proper maintenance, Wedge Spray Foam Roofs are designed to provide a long-term, sustainable, renewable roofing solution. Our systems come with a minimum of a 10-year manufacturer's warranty with up to 20-year complete system warranties available, which can be extended with subsequent roof re-coating applications.
---
Durability
Wedge Spray Foam Roofs are designed to withstand the normal movement of a building, including expansion and contraction, without compromising the integrity of the roofing membrane. Additionally, Spray Foam Roofing has been proven to assist in shearing and racking strength, adding diaphragm capabilities and qualities to your structure.
---
Adaptable
These versatile roofs can be easily modified, altered, added to, to accommodate future building modifications. The changes to the roof system are seamlessly integrated into the existing roof without any compromise to the existing roof or any problems at the junction.
---
Efficient Roof Installation
Due to the efficiency of the Wedge Spray Foam Roofing Teams, your new spray foam roof will be installed in a shorter amount of time than traditional roof installations, with less distribution to your family or business.
---
Spray Foam Roofing Estimate
To schedule your free estimate for a Spray Foam Roof, please contact us today.
---
Videos
What Our Clients Say
"I highly recommend Wedge Roofing. My foam roof, installed by a roofer that since went out of business, leaked around the flashing – an annoyance even during the drought. In addition, I wanted the decrepit cedar shakes on my mansard roof replaced with redwood siding. Last summer, Wedge replaced the siding, installed underlayment, repaired the dry rot found under the existing siding, replaced the faulty flashing, and sprayed on a new layer of foam to bring it up to spec. This winter has seen record amounts of rain, and the interior of my house is dry as a one. HIGHLY recommend Wedge for their quality work."

– Robert E., Fairfax – Foam Roof Installation

"I just wanted to let you know your guys did a terrific job on my roof. They were very respectful of the property and did a great job cleaning up. Your foreman said my yard would look better than when they arrived, and he was right! I am already seeing a big difference in the temperature – it's 85 degrees here today and 72 degrees inside. That's 3-4 degrees cooler than before. I also appreciate the time you spent with me in walking me through the various stages of the roof replacement. And if I had any questions, you were always available to talk. Thanks again for making this project as easy as possible for me!"

– Deborah F., Corte Madera – Foam Roof Installation

"Very happy with the job, the price and the customer service provided."

– Arline V., Marin County – Spray Foam Roofing

"Get an estimate from Wedge Roofing, they are experts in spray foam roofing."

– Bernard H.

"We have been very pleased with the service, professional attitude and the crew."

– Beth A., Santa Rosa

"Your crew worked incredibly hard, were extremely professional, and acted in the most courteous and professional manner of any construction crew I've ever been associated with."

– Mark J., Santa Rosa

"Wedge Roofing is professional, responsive, flexible, straight up and honest, true tradesman with quality workmanship."

– Shank Services

"Excellent, courteous treatment – Work executed in line with what we were told – Clean up was perfect. "

– Jenn P. – Spray Foam Roof

"Remarkably fast, efficient and knowledgeable. Work exceeded my expectations, very satisfied. I will be using you on another roof next years. Thanks."

– John P., Glen Ellen

"Tarry was helpful. He and Lalo made every effort to keep me informed. Alex & Eric were great. The workers were enthusiastic & hard working and left the job spotless everyday."

– Bob W., San Anselmo – Shingle & Spray Foam Roof

"I am able to sleep better after hiring Wedge and knowing that the proper roof I now have is worth what I paid."

– B.P., Marin County – Spray Foam Roofing

"Your guys did an outstanding job. Your superintendent and foreman were great to work with during the project."

– Jim F., Kenwood

"Roof looks great, and all employees were very professional and kept all areas clean, thank you."

– Joanne B., San Rafael – GAF Shingle Roof and Spray Foam Roof

"All work was done on schedule. All Wedge Roofing employees were friendly and readily communicative. Pleased with efficiency and expertise."

– Joe F., Novato – Spray Foam Roofing

"If you have a flat roof and need a foam roof, I highly recommend Wedge! They did an incredible job repairing and ultimately replacing my roof destroyed by a solar panel install. They were incredibly professional and took care of my entire home and yard during the work."

– Annie M., San Rafael

"Best roofing company I have ever dealt with, starting with Terry right down to installers. Everyone was knowledgeable, courteous, and respectful of me and the neighbors! Thank you very much."

– Ron M., San Rafael – Spray Foam Roofing

"Wedge Roofing just completed a foam roof for us and we are very pleased with their work. They're probably the most experienced foam roofers in the county. Terry and crew were always on time and promptly responded to questions."

– San Anselmo Roofing Client

"Wedge Roofing is professional in every way and trustworthy. They worked like a first-rate Swiss watch. The overall appearance of my home is beautiful."

– Stan M., Novato

"Wow! Wedge Roofing is an exceptional company that deserves a 5-star rating in every category, including competitive pricing, the highest standards of workmanship, an impressive system for integrating a new roof with solar panels, and overall, a joy to work with."

– Janet M., Lucas Valley – GAF Solar Shingle Roof and Spray Foam Roof

"On hot summer days, our Eichler house used to be dangerous for us to be home, particularly for our young children. In the afternoon, the temperature inside the house exceeded 100 degrees. Now, after your crew installed an insulating spray foam roof, the interior temperature is down to 81 degrees even when it is over 100 degrees outside. Thank you for making this a home again for us."

– Nicole H., Lucas Valley – Eichler Spray Foam Roof Installation

"Wedge did a great job on our residential roof. On time, on budget, and clean job site. Very professional."

– Ryan M., San Francisco – Spray Foam Roof

"I cannot say enough good things about Wedge Roofing. They added a spray foam roof to my flat roof and tiled the sloped areas, and it looks fantastic. Before getting the new roof, my house ran VERY HOT, and now it is about 30%-40% cooler in the summer. It is much better insulated in winter too, and no warm air escapes."

– Isabell I., Marin County – Spray Foam Roof

"Wedge Roofing completed a foam roof for us, and we are very pleased with their work. They're probably the most experienced foam roofers in Marin County. They were always on time and promptly responded to questions."

– San Anselmo – Spray Foam Roof Installation

"Wedge just replaced my flat roof. In addition, they corrected some problems that had clearly been ignored the last time the roof was done, only several years ago. They are honest, thorough, professional, and very clean. Great work at what I think was a fair price. I highly recommend them."

– John N. – Spray Foam Roof Installation and Structural Repairs

"Wedge Roofing did our new roof, and we couldn't be happier with everything! Highly recommend!"

– Lori W., Tiburon – Spray Foam Roof Installation

"I commend your excellent team for doing so much to ease our disruption during the roofing project. Fortino and Eric displayed remarkable professionalism and empathy during the entire process. Please pass along our gratitude."

– David K., Sausalito – Spray Foam Roof Installation

"We are very happy with our new roof, thanks to the folks at Wedge Roofing. Wedge was timely, had a very professional crew, stuck to its estimate, coordinated well with others, including the solar contractor, and above all did a great job. Landscaping was unharmed, and the yard was left clean. Now we can sit back and forget the roof for another 30 years!"

– James P., Sonoma County – Foam Roof Installation

"Wedge did my foam roof; it could not have been a better experience!"

– Kathy M., Novato – Spray Foam Roof

"My foam roof looks great and has reduced my energy bill."

– John, Marin County – Spray Foam Roof Installation

"We used Wedge Roofing, and they are a wonderful, local family-owned company."

– Elaine R., Santa Venetia – Foam Roof

"Wedge put a white foam roof on our 1935 Spanish Bungalow. They went out of their way to ensure we were happy with the old terra cotta tile they sourced to replace the broken tile on the front of the house. They tried hard to please us, and they were successful! Plus, the house is cool today, and it's 100 outside!"

– Leif O., Petaluma – Spray Foam Roof Installation

"Wedge Roofing did a great job on my Petaluma facility, and they won roof of the year."

– Bob, Small Precision Tools, Petaluma – Commercial Spray Foam Roof

"This was the most technically challenging and difficult spray foam roof I have ever encountered and after his complete and thorough inspection prior to the issuance of the warranty, the manufacturer's punch list contained zero items."

– Al K., Premium Spray Foam Products

"Thank you, Wedge Roofing, for making what initially seemed a daunting process a great experience. Our new roof and solar system (integrated with the roof) are beautiful, and I can honestly say, from start to finish, that my experience with Wedge was truly impressive. When it's time for your new roof, I highly recommend Wedge Roofing!"

– Janet – GAF Solar Shingle Roof and Spray Foam Roof
Accreditations and Awards