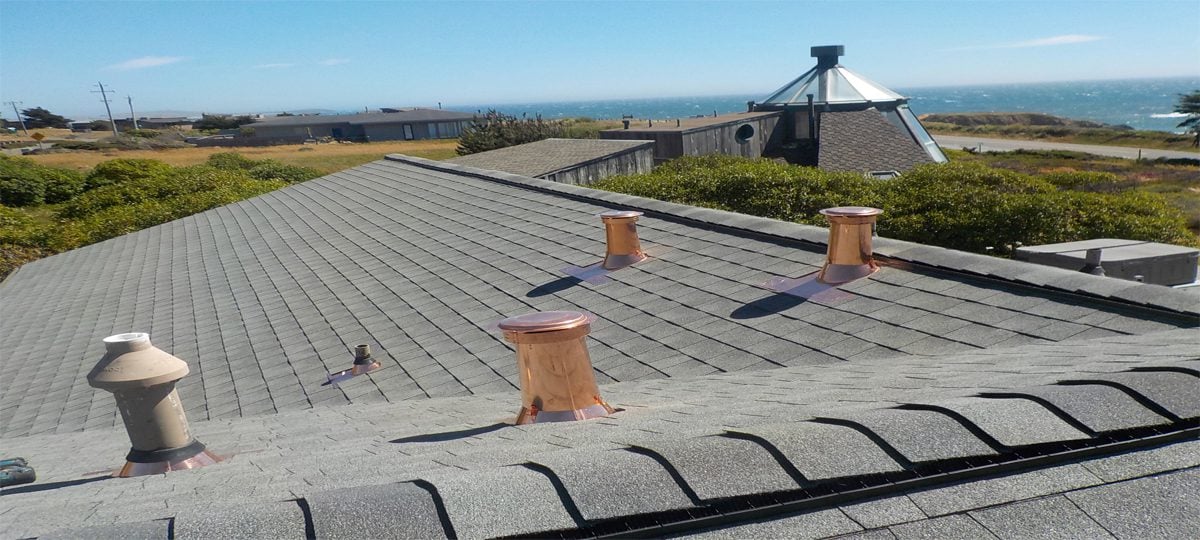 Sustainable Roofing Credentials
Wedge Roofing has a proven history for professional, safe and ecologically friendly roofing throughout Marin County, Sonoma County, Napa and the entire San Francisco Bay Area. As a locally based roofing contractor, the maintenance and upkeep of San Francisco Bay Area's ecological systems are to us both personal and of the highest importance.
Certified Green Roof Contractor by GAF and the U.S.Green Building Council
California Licensed Solar Contractor #416737
GAF Certified Solar Roofing Contractor
U.S. Environmental Protection Agency Certified Lead-free Company
Firestone Environmentally Friendly Commercial Roofing Contractor
---
Roof Recycling
We believe Shingle Recycling and Construction Waste Diversion is an important practice of an ethical, responsible business. By incorporating waste reduction strategies into our operation when possible, we endeavor to do our part in preserving landfills, reducing waste, and protecting the environment. Our proven record of environmentally sound practices, including shingle recycling has earned our certification as a Green Roofing Contractor by GAF and the U.S. Green Building Council.
---
Eco Friendly Roofs
We offer Eco-friendly roofing systems that are manufactured with minimal ecological impact, contain recycled materials, reduce smog, and roofs that can be recycled at the end of their service life. We also have low-VOC roofing products and environmentally responsible harvested FSC wood products.
---
Energy-Efficient Insulating Roofing
Spray Foam Roofing's high performance insulating foam covered with a highly-reflective cool roof coating results in the most energy efficient roof available. With scheduled roof coating applications, spray foam roofing systems are designed to provide a long-term renewable roofing solution. In addition, these lightweight roofs can be installed directly over most existing roof membranes offering a cost-effective and environmentally friendly alternative to a complete roof removal and replacement.
---
Energy-Efficient Reflective Roofing
The reflective and emissive properties of Cool Roof Coatings and Cool Roof Shingles result in decreased roof temperatures and energy use requirements in compliance with California's Title 24 Standards. Cool Roof Coatings can be installed over Spray Foam Roofs, Single Ply Roofs, Built-up Roofs and Metal Roofs.
---
Low-VOC
All roof coatings installed by Wedge Roofing are low-VOC, high-grade Silicone Roof Coatings tested for longevity. These low-VOC roof coatings are in strict accordance with the emission requirements established by the Bay Area Air Quality Management District. Wedge Roofing's Silicone roof coatings are 96% solid, which means the roof coating remains on the roof, without evaporation or wicking into the atmosphere.
---
Sustainable Roof Systems
Sustainable roof systems minimize the impact on the environment by conserving resources and lessening the impact on landfills. A quality roof system can be the longest lasting component of your entire structure. Time tested, and sustainable roof systems include Clay Tile, Slate, Spray Foam and Metal Roofs.
---
Solar Roofing
As a California Licensed Solar Contractor, we take an integrated approach to rooftop solar energy by utilizing roof technology practices designed to preserve both the integrity of the roof and ensure the performance of the rooftop solar panel system.
---
Green Roofs
The many benefits of vegetative roofs are apparent from reducing energy use, to decreasing storm water run-off and reducing pollution. Living roofs create tranquil spaces providing a natural insulation layer to benefit all living things.
---
Recover Roofing
Avoid the environmental impact of roof replacement with Spray Foam Roofs and Roof Coatings, which can be installed directly over your existing roof system.
---
Optimize Roof Life Span
A properly designed roofing system installed by qualified roofers can extend the lifespan of your roof avoiding the environmental impact of replacing a failed roofing system. Follow-up Roof Maintenance and Roof Re-coating can further optimize the service life of your roof.
---
Salvaged Roofing
As either part of a commitment to environmentally sustainable practices, or in the restoration of a historical building, we offer salvaged roof materials. We also offer reclaimed slate and tile, the ultimate sustainable roof systems.
---
What Our Clients Say
"On hot summer days, our Eichler house used to be dangerous for us to be home, particularly for our young children. In the afternoon, the temperature inside the house exceeded 100 degrees. Now, after your crew installed an insulating spray foam roof, the interior temperature is down to 81 degrees even when it is over 100 degrees outside. Thank you for making this a home again for us."

– Nicole H., Lucas Valley – Eichler Spray Foam Roof Installation

"Prior to getting the new spray foam roof my home ran VERY HOT, and now it is about 30%-40% cooler in the summer and in the winter it is much better insulated and no warm air escapes.  In the long run I will save more money with lower energy bills, and I am very satisfied with their product and the work they did." Isabella

– Insulating Foam Roof Marin

"If you have a flat roof and need a foam roof, I highly recommend Wedge! They did an incredible job repairing and ultimately replacing my roof destroyed by a solar panel install. They were incredibly professional and took care of my entire home and yard during the work."

– Annie M., San Rafael

"I love a company that does what they say they are going to do by the date they say they're going to do it. That is Wedge in a nutshell."

– John S., San Quentin, CA

"They're really well organized, did work exactly as promised. Three years ago, zero problems."

– Amy K., Mill Valley

"We are so pleased with Wedge Roofing's quality of workmanship and level of professionalism that we would gladly recommend them. If they say they can do something, they stand behind their statement."

– Charles and Joanne

"Wedge Roofing has great customer service. Thank you, Gary. WR tended to our concerns and we will recommend them in the future, 5-stars indeed."

– Emma S., Marin County

"This is why your company has the reputation they have; Everyone has provided such great service and communication and it is greatly appreciated."

– Sheryl P., Mill Valley

"It is rare to find a company that stands by its reputation and walks the talk, offering solutions when other companies would disappear."

– L.B., Sausalito, CA

"I used Wedge Roofing last September and was very happy with the professional crew and meticulous work that they did. Highly recommend!"

– Alison W., San Rafael – Roof Replacement

"Terry was very helpful and answered my calls in a timely manner – wonderful to deal with. A+ in service!"

– Carol H., San Rafael – Shingle Roof Replacement

"I've worked with Wedge Roofing for a number of years including my own office building. The team have always been nice to work with, they've done a good job, and they are fair in their pricing."

– Collen M., Mahoney Architects & Interiors, Marin County, CA

"Let me commend your excellent team for doing so much to ease our disruption during the roofing project. In particular, I note that Fortino and Eric displayed remarkable professionalism and indeed empathy during the entire process. Please pass along our gratitude."

– David K., Sausalito

"Thank you for caring about the quality of work that gets done."

– Carol and Mande H., Mill Valley

"I just wanted to let you know your guys did a terrific job on my roof. They were very respectful of the property and did a great job cleaning up. Your foreman said my yard would look better than when they arrived, and he was right! I am already seeing a big difference in the temperature – it's 85 degrees here today and 72 degrees inside. That's 3-4 degrees cooler than before. I also appreciate the time you spent with me in walking me through the various stages of the roof replacement. And if I had any questions, you were always available to talk. Thanks again for making this project as easy as possible for me!"

– Deborah F., Corte Madera – Foam Roof Installation

"I cannot say enough good things about Wedge Roofing. They added a spray foam roof to my flat roof and tiled the sloped areas, and it looks fantastic. Before getting the new roof, my house ran VERY HOT, and now it is about 30%-40% cooler in the summer. It is much better insulated in winter too, and no warm air escapes."

– Isabell I., Marin County – Spray Foam Roof

"We'd like to take this opportunity to thank you and all your crew for a very excellent job, particularly; we are impressed with the attention to detail by all involved."

– Donald and Ann T., Novato – Tile Roof

"Thank you, Wedge Roofing, for making what initially seemed a daunting process a great experience. Our new roof and solar system (integrated with the roof) are beautiful, and I can honestly say, from start to finish, that my experience with Wedge was truly impressive. When it's time for your new roof, I highly recommend Wedge Roofing!"

– Janet – GAF Solar Shingle Roof and Spray Foam Roof