---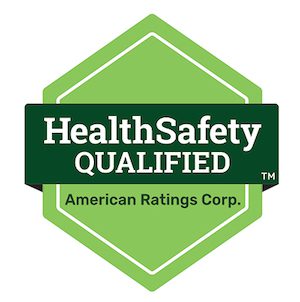 Wedge Roofing's COVID-19 Safety Plan has earned our certification as a HealthSafety Qualified Business by the American Ratings Council. This certification provides San Francisco Bay Area consumers with the peace of mind that the service company that visits your home or business is compliant with COVID-19 safety practices.
---
Job Site Safety
Before work begins, our 30-hour CAL-OSHA Certified Safety Supervisors inspect the job site to mitigate any potential hazards and to implement specific job-site safety measures. We protect our crews by providing safety equipment including personal protection devices, fall arrest systems, guardrails, catch platforms, respirators and the latest technology in job safety.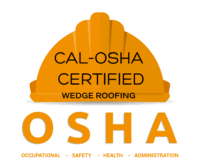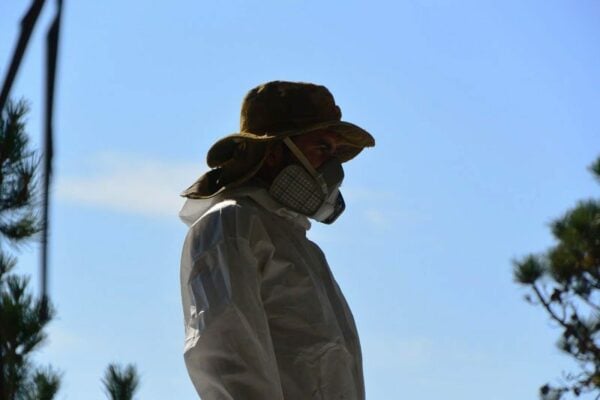 ---
Partial List of Wedge Roofing Safety Programs
Rooftop Safety
First Aid/CPR
Forklift & Equipment Training
Fall Protection Training
CAL-OSHA 10-Hour & 30-Hour Training
Fire Prevention
Electrical Hazards
Vehicle & Equipment Safety
Emergency Procedures
Proper Hydration
Debris Removal & Recycle Sorting
Fall Restraint Systems, Guardrail, Warning Lines
Drug Free Workplace Policy
Heat Stress Protection & Training
Hazard Protection
Safe Material Storage
Ladder & Scaffolding Safety
Jobsite Housekeeping Measures
Roof Access Safety
---
CAL-OSHA Compliant
We maintain a comprehensive and well-documented health and safety program in accordance with CAL-OSHA, EPA and all local agencies. We are proud that our safety program meets and exceeds CAL-OSHA standards.