---
Previously Homeless Veterans House
Wedge Roofing, recently honored as a "Hometown Hero" by Rebuilding Together, has donated a new roof to the Rocca House, a sober living for previously homeless veterans in Petaluma, CA.
With more than 10,000 veterans homeless in California alone, the North bay roofing company wanted to be part of the solution. In partnership with GAF and ABC Supply, WedgeRoofing provided the veterans with a GAF Timberline Shingle Roof free of charge as a token of thanks and in the spirit of community.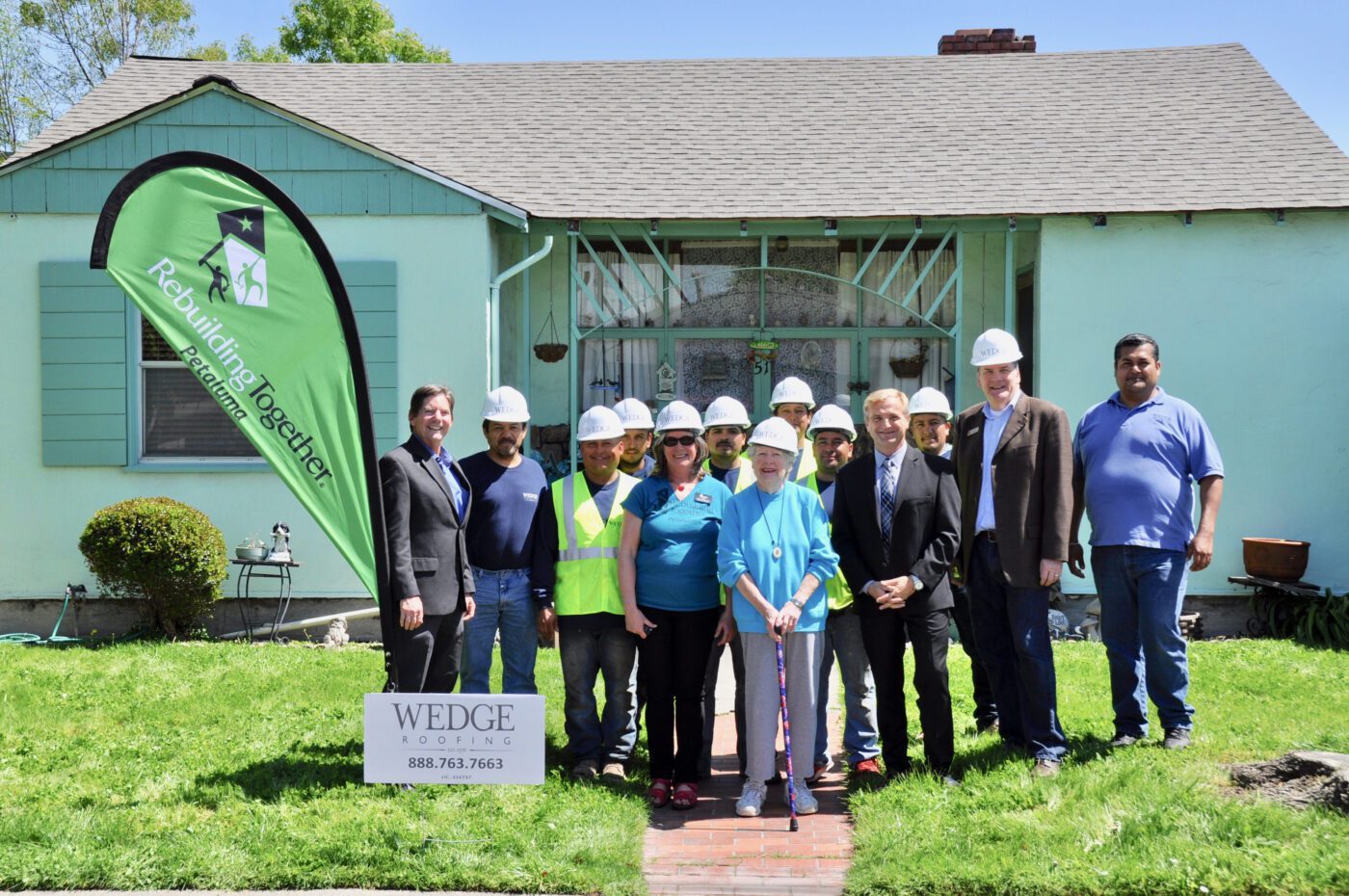 ---
Donated Roof Saves Senior's Home
When Phyllis, a 79-year-old disabled widow, saw the new shingle roof that Wedge Roofing had installed on her Petaluma home free of charge, she exclaimed, "I've heard people say that nobody cares anymore, but I am telling you, here is a whole group that will sure prove them wrong."
Relying upon Social Security as her only income source, the long-time Petaluma resident was in danger of losing her home before Wedge Roofing and ABC Supply Santa Rosa working in conjunction with Rebuilding Together Petaluma came to her rescue.
"Free of charge, Wedge Roofing replaced a roof for an elderly, extremely low-income disabled widow who has lived in Petaluma for over thirty years. This kind of corporate generosity says a lot about the integrity of a business. Not only is their work flawless, their ethics are too."

Jane Hamilton, Executive Director Rebuilding Together Petaluma
---
---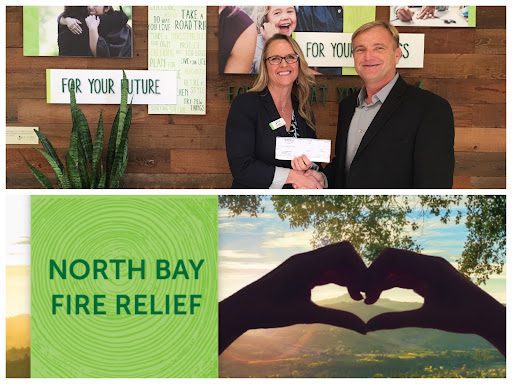 ---
Community Philanthropy
Wedge Roofing contributes to the San Francisco Bay Area community by supporting many local nonprofit agencies: SF-Marin Food Bank; Rebuilding Together; Celebrate LifeBreast Cancer Support; Can-Do Public School Foundation; Petaluma Education Foundation; North Bay Fire Relief; Guide Dogs for the Blind; Marine Mammal Center; Charlie's Acres Farm Animal Rescue; Make-a-Wish Greater Bay Area; Ending HIV in Sonoma County; Alzheimer's Association of Northern California; Veteran's Resource Center of America; and Wildcare.
What Our Clients Say
"The veterans at Rocca House know what it means to be homeless, so to have a brand new roof on a place of their own means the world to them. Thanks to you, the veterans have warm hearts and a renewed sense of pride. Your support goes a long way in advancing our mission to help veterans reintegrate into the community and build happy, healthy, and productive lives for themselves and their families."

– Chris J., President & CEO Veterans Resource Center of America

"We are very fortunate to have Wedge Roofing in our community, 'their philanthropy in the community has helped those who need it the most and is very much appreciated by the City of Petaluma.'"

– Teresa B., Petaluma Mayor

"Wedge Roofing is a community asset, not only providing top quality roofing for our community but also being a community giver, helping those who need it most."

– Tim S., Rebuilding Together Petaluma Board of Directors

"Wedge Roofing magnanimously put a new roof on a group home for veterans who are integrating back into a happy and healthy life, a $16,000 donation! Wedge Roofing is a solid company that cares about their community. Thank you to everyone at Wedge for leading the way!"

– Jane H., Executive Director Rebuilding Together Petaluma