---
The correct installation of a Flat Roof requires a high level of expertise and precision. Unlike steep-slope roof systems, which are designed to easily shed water, flat roofs allow for potential water collection on their surface.
Wedge Roofing incorporates our successful, time-honored flat roof techniques with our expertise in Title 24 Cool Roofs, Spray Foam Roofs, Single Ply Roof Systems, Modified Bitumen Roofs, Cool Roof Coatings, in addition to Built-up Roofing for both residential and commercial roofing.
In addition to flat roof installation, we specialize in flat roof repairs and flat roof maintenance.
Flat roofs were introduced in California during the 1920's with the "International Style" of architecture. The movement's love for modern cubism favored the calming horizontal lines of a flat roof over the austere vertical lines of classic pitch roofs.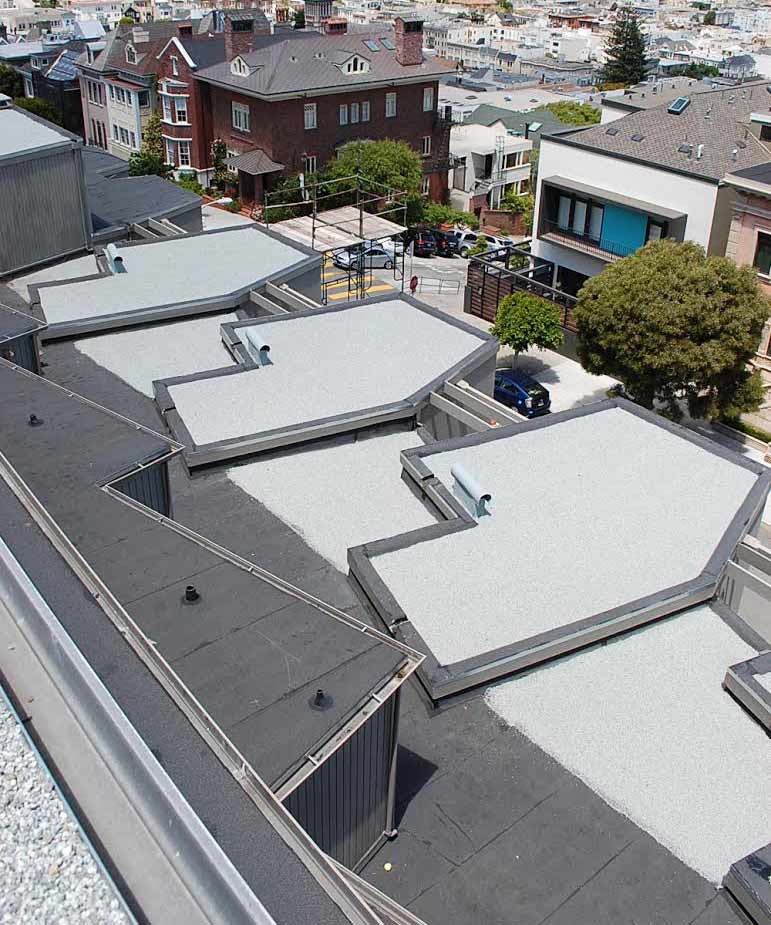 ---
California Flat Roofs – Eichler Roofs Marin County
The popularity of the California Flat Roof rose in the post-war building boom as seen in the Eichler homes in Marin County and throughout the San Francisco Bay Area. With scant rain in Southern California, flat roofs worked well. However, homeowners in the San Francisco Bay Area soon discovered that unless installed with precision, these flat roofs were prone to leaking.
In the 1970's, Wedge Roofing began working on Marin County Eichler roofs in San Rafael and Lucas Valley. Our roof experts devised a technique to improve the watertight performance of these beloved homes. After years of frustration with their leaky roofs, our clients were thrilled to discover that an Eichler flat roof installed by Wedge Roofing does not leak. We received the same praise from our San Francisco Bay Area commercial and industrial flat roofing clients. The Wedge team are experts in the proper design and installation of flat roofs.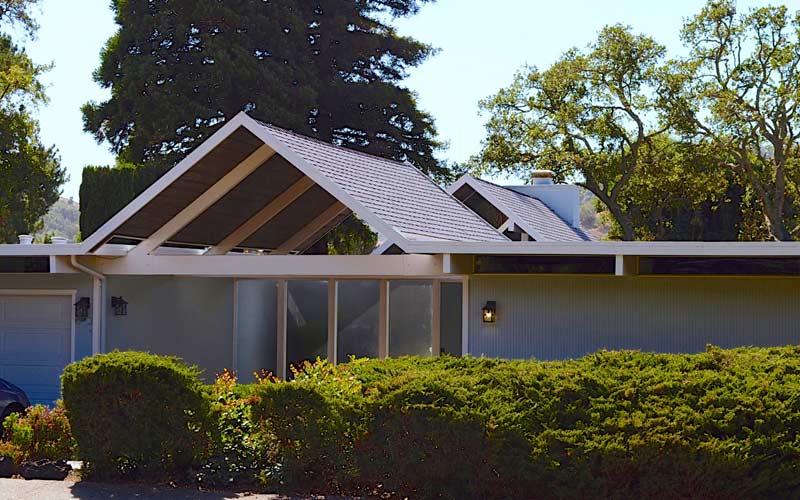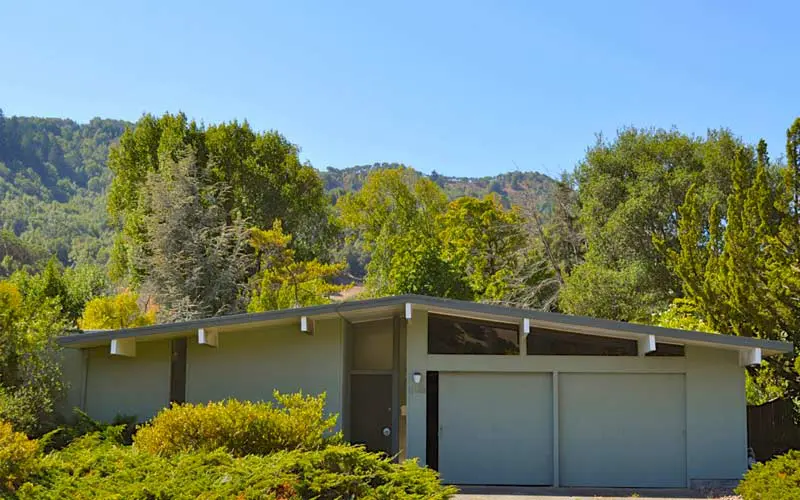 ---
Flat Roof Repairs, Replacement or Reroofing?
Whenever possible, our flat roof repair specialists will extend the life of your roof with flat roof repairs or flat roof restoration. If a new roof is necessary, the option for roof replacement or reroofing is dependent upon the condition of the existing flat roof and local building codes.
If reroofing is an option, we will install the new flat roof directly over the existing roof.
If roof replacement is required, we will tear-off the existing roof to the sheathing boards and then install the new flat roof.
Typically, Spray Foam Roofs do not require removal of the existing roof.
If the existing roof needs to be removed, Wedge Roofing has the resources to quickly and safely complete the tear-off while protecting your property.