---
Our team of engineers and building experts ensure that any existing damage is soundly repaired, and the water infiltration issues resolved.
From structural repairs including the replacement of walls, roof sheathing, beams, glulam's and reinforcing roof trusses and rafters to the complete re-construction of highly damaged buildings, all work is precisely engineered to restore the structural integrity and beauty of the building.
Interior water intrusion, through a recurring roof leak or other failed building envelope components, can lead to serious damage throughout the building. The continuous dampness and water intrusion inevitably leads to dry-rot, and the destruction of vital structural components. While such serious damage can significantly impact property values, the primary danger is the creation of unsafe living environments for the occupants.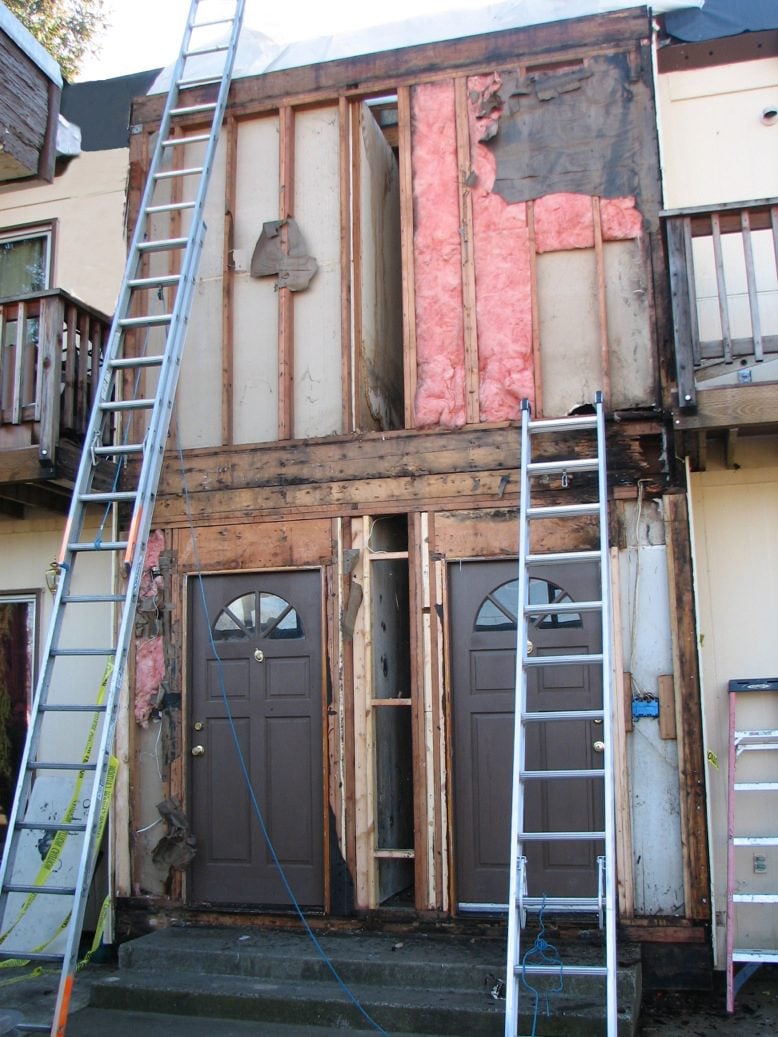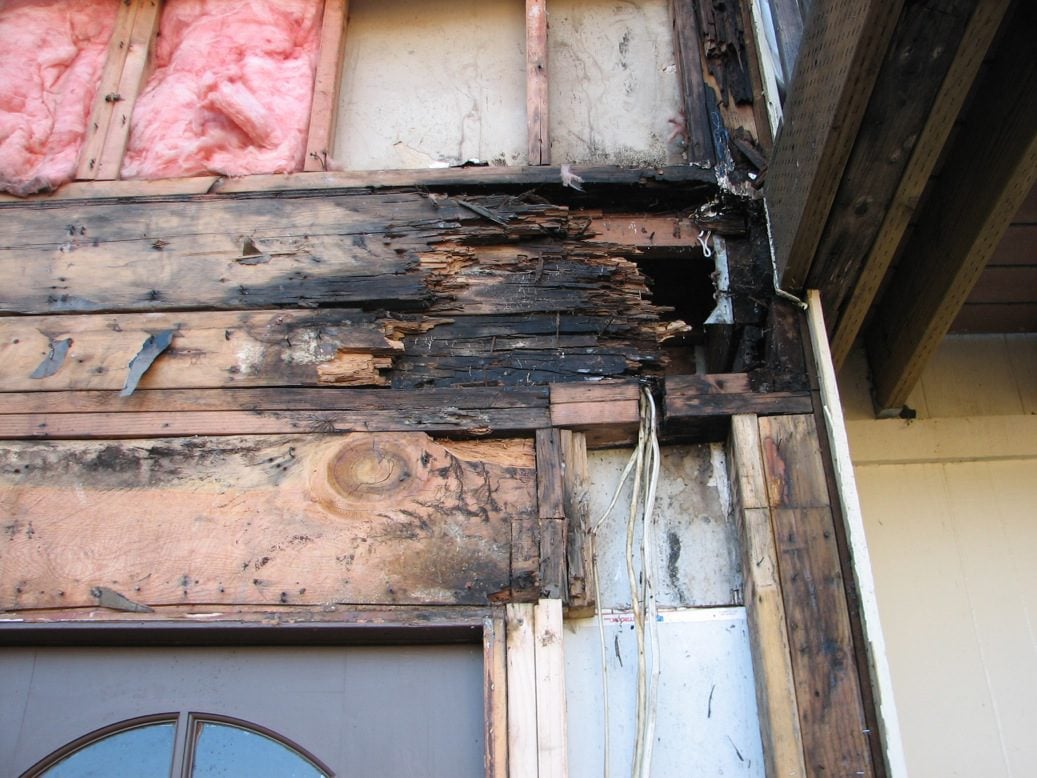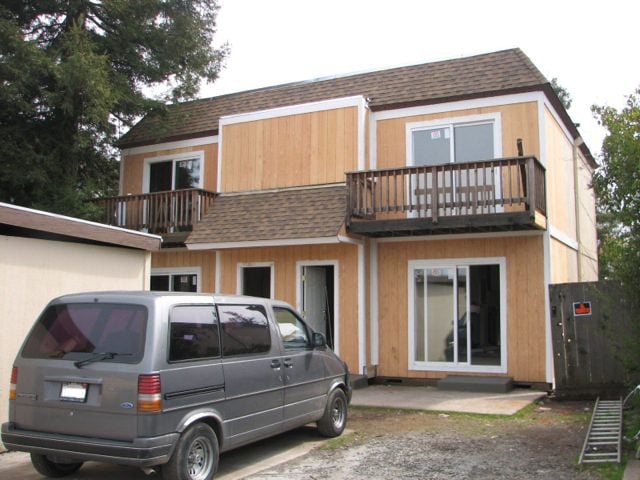 ---
Water Mitigation
Water infiltration to your home or business poses a serious threat to the building components, furnishings, belongings and the health of the occupants. An immediate response is essential to preventing further damage. Wedge Roofing offers a wide variety of services to mitigate structural damage and reduce loss of personal property due to water damage. Our team can quickly extract interior water, dry, dehumidify and then completely restore your interior to new.
---