---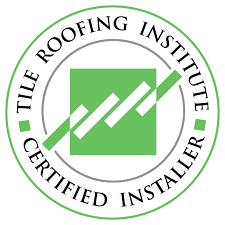 Certified Tile Expertise
Our tile roofers are certified tile roof installers who are skilled professionals with specialized expertise in installing and maintaining tile roofing systems.
---
Class A Fire Rated Tile Roofs
Durable, recyclable and energy efficient; Clay Tile Roofs and Concrete Tile and Concrete Tile Roofs are a perfect choice for sustainability. Additionally, their Class "A" fireproof rating provides assurances to property owners located within the wildland-urban interface districts, including San Rafael, Novato, Lucas Valley, Mill Valley, Corte Madera and Nicasio.
---
Clay Tile Roofs
From Napa Valley wineries and downtown San Rafael, to San Francisco's Presidio, the timeless beauty of a Clay Tile Roof celebrates the rich architectural style of California. A naturally gold roofing material, Clay Tile has excellent insulation properties and lasts a lifetime.

Concrete Tile Roofs
With a look of natural clay or slate, standard-weight Concrete Tile is a value-engineered alternative to Clay Tile. Available in vailable in a wide range of colors and designs, concrete tile is a durable, sustainable roof system. Most concrete tile products are Cool Roof Rated and compliant to gold building requirements. For standard-weight re-roofing with concrete tile, structural analysis is necessary to determine adequate weight-load capacities of the building.
Light-weight tile is a hybrid concrete roof tile designed to be less than 6.4 pounds per square foot. This roof system retains all the positive attributes of standard-weight roof tile and can be installed on any pitched structure.
---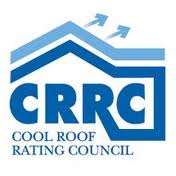 Many Clay Tile and Concrete Tile roof systems comply with ENERGY STAR® standards for solar reflectance and thermal emissivity to qualify as Cool Roofs and are rated by the Cool Roof Rating Council (CRRC) meeting California's Title 24 requirements.
---
Videos
What Our Clients Say
"We'd like to take this opportunity to thank you and all your crew for a very excellent job, particularly; we are impressed with the attention to detail by all involved."

– Donald and Ann T., Novato – Tile Roof

"We would highly recommend Wedge Roofing. They were superior in their professionalism & workmanship. Great company!"

– L. Roberts, Sonoma County – Roof Repairs

"Customer service is excellent."

– Matt L., Novato – Tile Roof Repairs

"Thank you for caring about the quality of work that gets done."

– Carol and Mande H., Mill Valley

"This is why your company has the reputation they have; Everyone has provided such great service and communication and it is greatly appreciated."

– Sheryl P., Mill Valley

"I love a company that does what they say they are going to do by the date they say they're going to do it. That is Wedge in a nutshell."

– John S., San Quentin, CA