---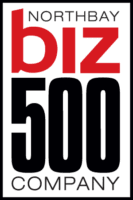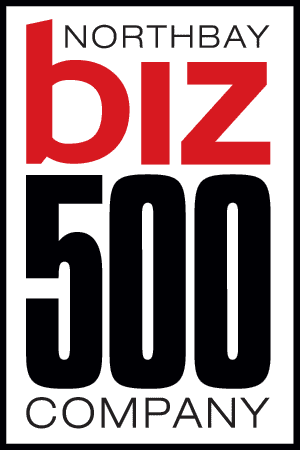 Sonoma County Roofing Leadership
As a leader in the Sonoma County Roofing Industry and past president of the Independent Roofing Contractors Association, Wedge Roofing's own Ralph Wedge was instrumental in writing the Guide to Sonoma County Roofing which is the go-to source for every building department in Sonoma County.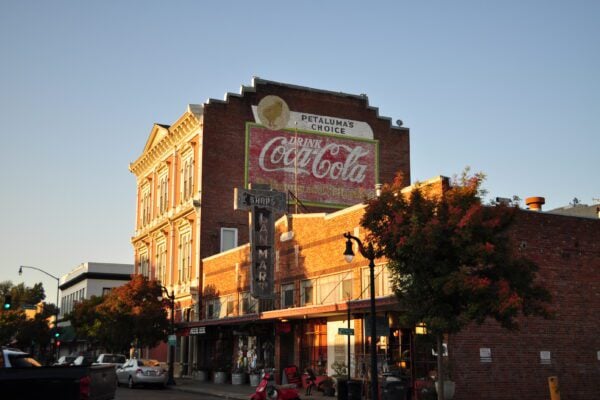 ---
Sonoma County Roofing Service Areas
From Healdsburg to Petaluma, our residential roofing team installs and repairs the roofs on homes of varied architectural styles paired with the perfect roofing system.
---
Sonoma Residential Roofing
From Healdsburg to Petaluma, our residential roofing team installs and repairs the roofs on homes of varied architectural styles paired with the perfect roofing system.
Our award-winning highly insulating spray foam roofs and coatings are popular for SonomaCounty modern and mid-century homes with flat or low slope roofs. The most popular roof we install for steep slope roofs is high-definition composition shingle systems providing curb appeal for every Sonoma neighborhood. The hot trend in residential roofing in Sonoma County is the Timberline Solar Shingle Roofing System from GAF.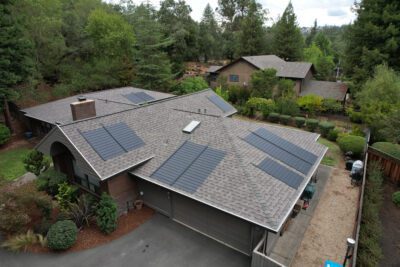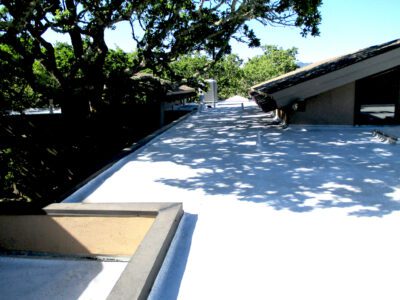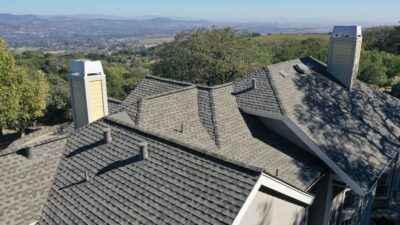 After the devastating Sonoma County wildfires, many homeowners request standing seam metal panels for their re-roofing projects. Pictured below is the award-winning standing seam metal roof we installed on a log split home in western Petaluma. Another popular choice for Sonoma County roof installations is Tile. Shown below is a clay tile roof in Glen Ellen. For the luxury market, natural stone slate brings old-world charm with long-lasting results, as seen in this Petaluma residence.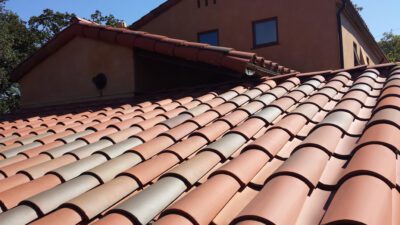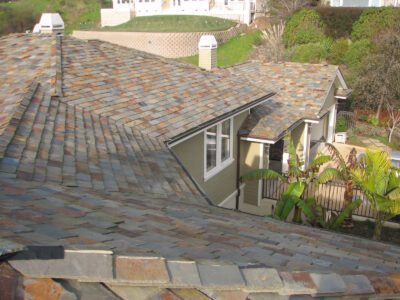 Sonoma County Commercial Roofing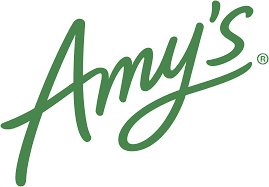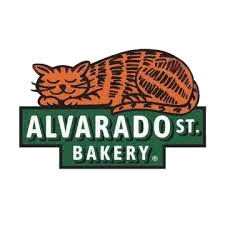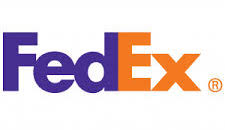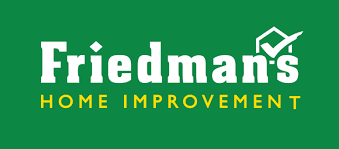 Sonoma County is home to over 26,000 businesses ranging from industrial to retail. We are proud to install, repair, and maintain the roofs of some of the top Sonoma County companies. Many of roofs we maintain for our clients are located in Sonoma's business parks, from the Airport Business Center and Fountaingrove Executive Center in Northern Santa Rosa to locations in Rohnert Park, Cotati, and Petaluma.
It is important to note that Sonoma County's hot summers require specialized flat roof systems for commercial buildings that provide insulating and reflecting properties for cost-saving energy conversation. To meet these demands, the most popular roofs we install are spray foam roofs with Reflective Coatings that meet California's Title 24 requirements.
Many commercial buildings have steep slope roofs or mansards. On these buildings, we install and repair composition shingle roofs, clay, and concrete tile, standing seam metal panels, and stone slate shingles.
From the Alexander Valley between Healdsburg and Geyserville to Kenwood and Carneros, Sonoma County is renowned for its world-famous wineries. The Wedge commercial roofing team is honored to provide roofing services from repairs to roof installations to maintain Sonoma's cherished wineries.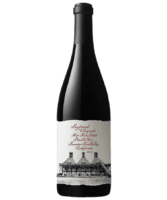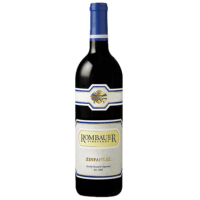 Historical Homes and Buildings
Sonoma County is home to many architecturally significant buildings, from 19th-century Victorians in Santa Rosa, Healdsburg, and Petaluma to the mid-century modern designs of Sea Ranch. Since 1976, Wedge Roofing has helped to preserve the architectural history of Sonoma County through our award-winning historical roofing service.
---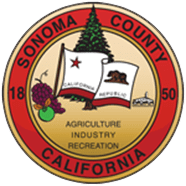 What you need to know about roofing in Sonoma County
Roofing Regulations in Sonoma County
All building departments in Sonoma County including Healdsburg, Santa Rosa, City of Sonoma, Sebastopol, Windsor, Rohnert Park, and the unincorporated areas of Sonoma require permits for re-roofing. Inspections for pre-roofing, in-progress and final inspections vary by city. Specific building code requirements must be met for the installation of shingle roofs, clay and concrete tile roofs, metal roofs, spray foam roofs, and single-ply roofs. Further requirements must be met for re-roofing of historical buildings and homes.
Wildland Urban Interface (WUI)
One third of Sonoma County residents live in Wildland Urban Interface (WUI) areas. These fire prone areas require more restrictive building standards that follow ignition resistant construction standards, including ordinances for the installation of Class A Roofing only. To determine if your home or building in within WUI boundaries, please contact your local fire or building department.
Value of a New Roof in Sonoma County
A new roof provides the greatest value to your home of any exterior remodeling project, according to the National Association of Realtors report of 2022. That trend can be seen throughout Sonoma County, including Santa Rosa, Healdsburg, Sonoma, and Petaluma, where the installation of a new roof is one of the best home renovations to increase the value of your home.
According to the 2022 Cost vs. Value Report (www.costvalue.com) the Return of Investment (ROI) of a new shingle roof in Sonoma County is 86.4%. Installing a new metal roof in Sonoma County increases the value of your home, even more, providing an 87.9% ROI. Sonoma County's roofing ROI is much higher than the national average of a 59.6% ROI for shingle roofs and 54.8% for metal roofs.
---
About Wedge Roofing
Since 1989, Wedge Roofing has operated from Casa Grande Road in Petaluma, establishing strong community roots with the city, residents, and fellow local businesses. Wedge Roofing's full-time staff of thirty-nine employees reside in Sonoma and Napa Counties.
Giving Back to Our Community
Supporting local causes is important to us. We contribute to our community by supporting local non-profits and donating roofs to our neighbors-in-need. In 2019, Wedge Roofing was honored as a "hometown Hero" for our community roof-giving program by the non-profit organization Rebuilding Together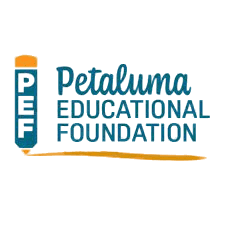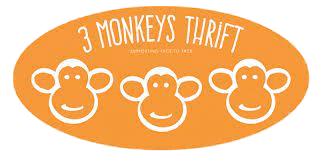 We are proud members of the North Coast Builders Exchange, Sonoma County Historical Society, Petaluma History Museum, Petaluma Chamber of Commerce,
Healdsburg Historical Society, Petaluma Downtown Association, Petaluma Rotary, and the Sonoma County Energy Independence Program.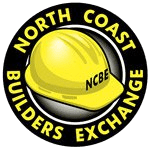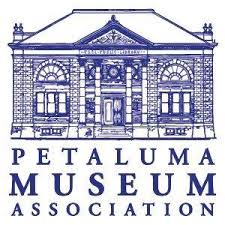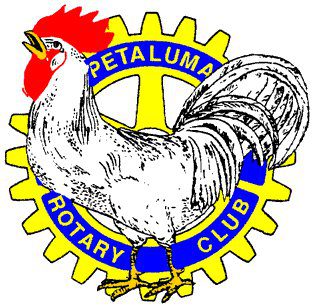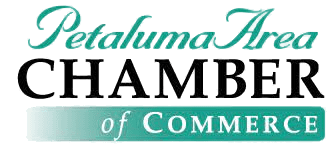 Awards for Sonoma County Roofing Projects & Community Support
2022 Top 500 Companies in the Northbay
2022 Spray Foam Alliance Best Roof Coating Award – Santa Rosa
2020 Petaluma Hometown Hero Award for Community Support
2019 Metal Roof Alliance Best Metal Roof Installation Award – Petaluma
2019 Excellence in Asphalt Roofing Award – Shingle Dome Sonoma County
2019 Best Roofers in Santa Rosa Expertise Award
2018 Top 500 Companies in the North Bay
2016 Best Spray Foam Roof Nationwide – Small Precision Tools in Petaluma
2016 National Roofing Contractors Association Innovation in Roofing Award – Petaluma
2013 Heritage Homes of Petaluma Preservation Award
---
SONOMA COUNTY REVIEWS
"I am so happy with the work done by Wedge Roofing. It was a wonderful job from start to finish, very professional." Petaluma roof repairs
"Wedge Roofing is one of the top two roofing companies in Marin and Sonoma. Simply, they do what they say they are going to do. They start on time, finish on time, and at the cost they quoted. Always responsive. If there is a problem, they will take care of it. Wedge Roofing is a rare company." William Byrd Realty
"As a resident of Redwood Estates in Rohnert Park, I just wanted to let you know what a great job the crew is doing here. They are very thorough and cleaning up as they go. It is greatly appreciated."
"If only all companies were run as professionally and did such good work. They came through for us big time when a tree hit my mom's house during one of the big end-of-January storms, making three big holes in her roof with branches in the living room, etc. From my first phone call at 5 am, to their call yesterday to check in and see how the roof patches were doing, they couldn't have been more kind, professional, and knowledgeable. Just what you want in a crisis and someone working on your home."
City of Sonoma Emergency Roof Repairs
"Wedge Roofing has been helping us resolve roofing issues since 2016, and the homeowners couldn't be happier. I am the HOA President of my community. The 55 homeowners trust the board's decision to have Wedge Roofing address all our roofing needs. Wedge Roofing has been responsive, timely, professional, and accountable. I cannot imagine managing our complex without the help of Wedge Roofing."
Sonoma County Homeowners Association
---
Sonoma County Roofing Service Areas: Santa Rosa, Healdsburg, Rohnert Park, Cotati, Windsor, Sebastopol, Windsor, Glen Ellen, City of Sonoma, Penngrove, St. Helena, Graton, Occidental, Cazadero, Eldridge, Fetter Hot Springs, Geyserville, Guerneville, Forestville, Boyes Hot Springs, Fetter Hot Springs, Fountaingrove, Bennet Valley, Oakmont, Rincon Valley, Annadel, Alexander Valley, Dry Creek Valley, Russian River, Chalk Hill, Two Rock, Adobe Creek, Chileno Valley, Western Petaluma, Carneros, and Bodega Bay.
---
Videos