---
San Francisco Bay Area Microclimate Roofing
As a leader in Cool Roof technology in the San Francisco Bay Area, Wedge Roofing has developed specialized Microclimate Roof systems for optimum performance in the Bay Area's unique microclimates. The nine counties of the San Francisco Bay Area are each characterized by their own microclimate with a wide range of temperatures and atmospheric conditions that affect the life of the roof. From the hot summers in Sonoma County, to the moist marine fog layer in San Francisco, to the Bay Area's wettest spot – Kentfield in Marin County. Each unique microclimate requires a Cool Roof System with specific attributes that promote durability, high performance and optimize energy efficiency.
What is a Cool Roof?
Cool Roofs are designed to maintain a low roof temperature and reflect solar exposure from the sun. Cool Roofs can earn the property owner energy credits, allow for participation in rebate programs, and on average according to the Cool Roof Rating Council, save 7-15% on total cooling costs. The solar reflectance and thermal emittance are the two radiative properties to consider when selecting a cool roof. (Image courtesy of the Cool Roof Rating Council)
---
Title 24 Energy Standards
Established in 1978 to reduce California's energy consumption, Title 24 Energy Standards set an energy budget for buildings based on their climate zone. The performance of the building components, including the roof, must meet the minimum levels of energy efficiency.
Title 24 sets the requirements for the R-value of insulation and the ability of the roof's surface to reflect ultraviolet light back into the atmosphere, rather than absorbing the heat. These requirements adjust according to the location of the building. For example, most of Marin County, Sonoma County and San Francisco are in climate zones two and three. These zones require a ceiling or attic R-value of R-30 and a cool roof or reflective coating to meet the requirements of Title 24.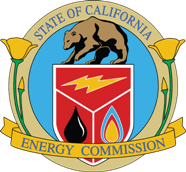 ---
Low-Slope Cool Roof Systems
Single Ply Roof Systems such as TPO and PVC roof membranes are usually white and reflective, and do not require additional formulations to qualify as a cool roof. EPDM single-ply roof membranes are typically black and must be coated to add the reflectivity to qualify as a cool roof.
Built-Up Roofs are comprised of a base sheet, reinforcement layers, and a protective surface layer. As with all cool roof systems, the reflectivity of the surface layer is what makes it a cool roof. Cool surface layer options include: reflective Dolomite gravel added into the final flood coat of asphalt applied to the surface layer; application of a Title 24 compliant mineral surfaced cap sheet; or an application of a reflective cool coating onto the surface layer.
Modified Bitumen Roofs are composed of several layers of plastic or rubber sheeting with a reinforcing top layer. The surface layer is comprised of mineral granules or a smooth finish. Modified bitumen surfaces can be pre-coated by the manufacturer or coated on-site to add the reflectivity to qualify as a cool roof.
Spray Foam Roofs form a solid, seamless layer that adheres to the roof. Combined with an ENERGY STAR® approved Cool Roof Coating, Spray Foam Roofs are Title 24 compliant cool roofs.
---
Steep-Slope Cool Roof Systems
Composition Shingle Roofs are coated with granules that provide superior solar reflectance. Shingles made of smooth surfaces such as mineral fibers, wood polymers or metals can also be coated to provide higher reflective properties to qualify as a cool roof.
Cool Roof Shingle Systems include GAF Timberline HD Reflector Series and CertainTeed Solaris.
Clay Tile Roofs may contain naturally occurring reflective properties that achieve cool roof standards. Tiles that do not contain these properties and Concrete Tiles can be glazed or coated to meet the reflectivity requirements of a cool roof.
Metal Roofs are available in a wide variety of finishes. These include natural metallic, oven-baked paint, or granular coated surfaces. Paint coating applied either by the manufacturer or on site can increase a metal roof's solar reflectance and thermal emittance, elevating the metal roof to cool roof status.