Northbay Biz Top 500 Company
Wedge Roofing named one of the top North Bay Companies in the 2022 Northbay Biz 500 for the fifth consecutive year. The award-winning company was the first roofing contractor rated as a North Bay Top 500 Business in the annual list of the top-ranking companies in Marin, Sonoma, and Napa counties.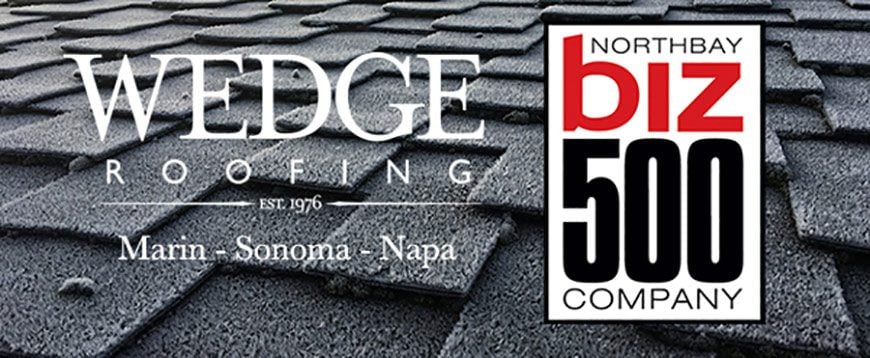 About Wedge Roofing
The North Bay's leading roofing contractor for over 47 years, Wedge Roofing provides their award-winning residential and commercial roofing services throughout the Northbay, including San Rafael, Mill Valley, Tiburon, Novato, Santa Rosa and Napa.
About NorthBay Biz Magazine
NorthBay biz magazine is a monthly business-to-business publication covering Napa, Sonoma, and Marin counties. This year, the magazine is celebrating 44 years of continuous operation. It originally hit the stands in 1975, when it was called Sonoma Business, and only covered Sonoma County. The magazine is committed to fresh ideas, supporting the vitality of the region and the overall pursuit of publishing excellence, including responsible reporting; in-depth analysis; top-notch, original, local coverage; and a dedication to serving the best business interests of the community.