Wedge Roofing Earns Diamond Certified
Scores Highest in Quality for Marin, Sonoma, San Francisco and Napa Roofing Company Client Satisfaction Study
Wedge Roofing, a Marin, Sonoma, San Francisco and Napa roofing contractor, has earned the prestigious Diamond Certified® award after being rated highest in quality in a client satisfaction rating performed by American Ratings Corporation.
Highest in Quality
The Diamond Certified award is presented only to roofing contractors and other local service companies that rate "highest in quality" in a detailed customer satisfaction study of their customers served during the previous four-year period. Each qualifying company must also pass a license, insurance, and complaint status, legal and credit rating. To maintain Diamond Certification, American Ratings Corporation conducts ongoing customer satisfaction surveys and checks credentials on a regular basis.
Most Roofing Contractors Can't Qualify
"Because of the high client satisfaction standards required," said Jim Stein, CEO of American Ratings Council, "most roofing contractors can't qualify as a Diamond Certified company." A client satisfaction survey score of greater than 90 on a 100 scale is required to earn Diamond Certification.
"Personally, I've been focused on rating local service companies for the past 20 years and I'm always impressed at how certain organizations are so focused on satisfying their clients. Wedge Roofing is one of those special companies."

Jim Stein, founder and CEO of American Ratings Corporation
Rating and Certification Process
In order to earn Diamond Certified, a local service company must apply to be rated by American Ratings Corporation (ARC) and pass each step of its twelve-step rating and certification process. ARC pulls a random sample of past clients from the applicant company's files and surveys typically 100 clients by telephone. Not only do the clients rate the applicant company on a 1 to 10 scale for quality, but they also, indicate their willingness to return or refer other consumers to the company.
View Wedge Roofing's Diamond Certified Profile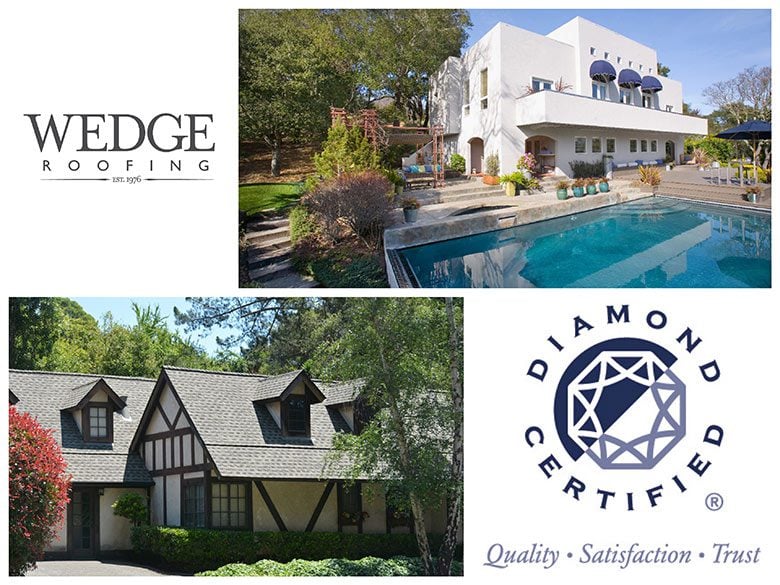 "Our entire team at Wedge Roofing is pleased to earn the Diamond Certification. And, it is especially gratifying because it is based upon our clients' reviews."

Gary Harvey, Wedge Roofing president