---
Deck materials include redwood, pressure treated wood decking, teak, mahogany, composite wood, ignition resistant decking, fire-retardant-treated wood and non-combustible decking materials.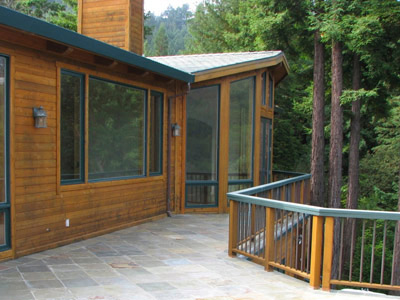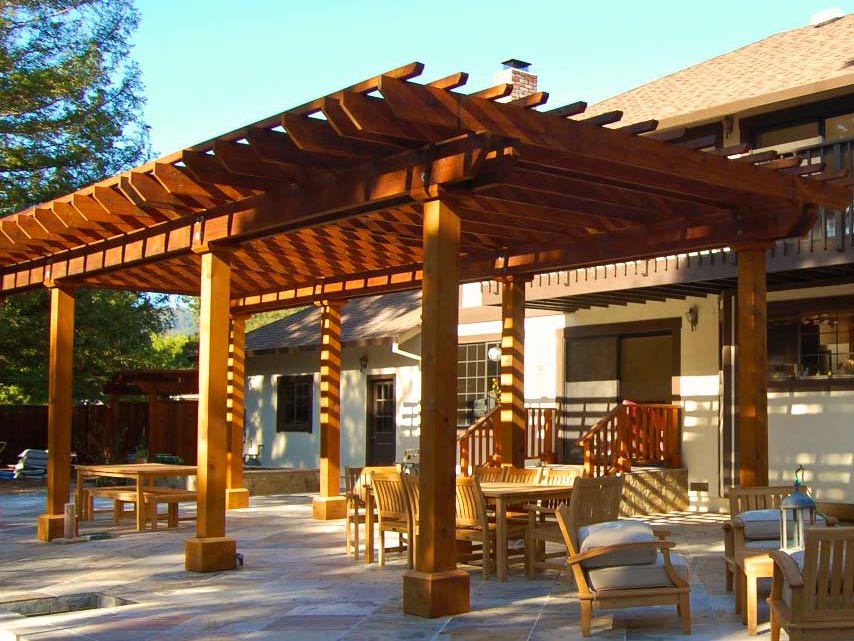 ---
Patio Covers
Our custom designed and built patio covers, roof overhangs, awnings, pergolas, arbors and covered walkways will passively cool your home while adding beauty to your outdoor patio oasis.
---
Roof Decks
Give your roof a new purpose! We can maximize your outdoor space by converting your flat roof into a rooftop deck. After protecting your flat roof with wooden decking or a durable roof surface, your roof deck transformation will begin, and the design options are endless! Rooftop Gardens, rooftop entertaining, rooftop workout area or just soak up the sun and enjoy your private SF Bay Area view.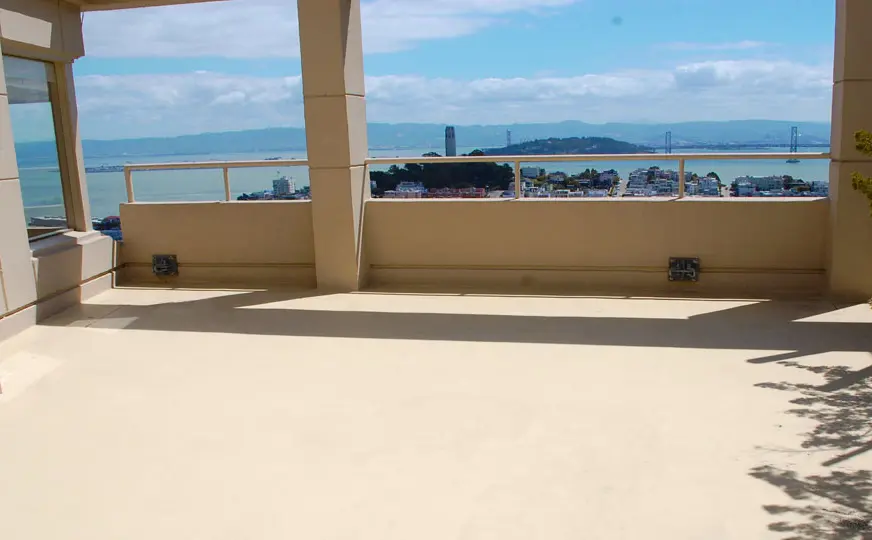 Deck Builder Services
Deck construction, repair and renovation
Deck coatings, deck stains and deck painting
Deck stairs and deck railings
Waterproof decks and balconies
Walking Decks
Walk-on Roofs