New Roof for Greenbrae's Bon Air Shopping Center
Marin County Commercial Roofing
The Wedge Roofing Spray Foam Team recently completed the installation of a 40,000 Square foot commercial Spray Foam Roof system with a Cool Roof Coating for Marin County's Bon Air Shopping Center in Greenbrae.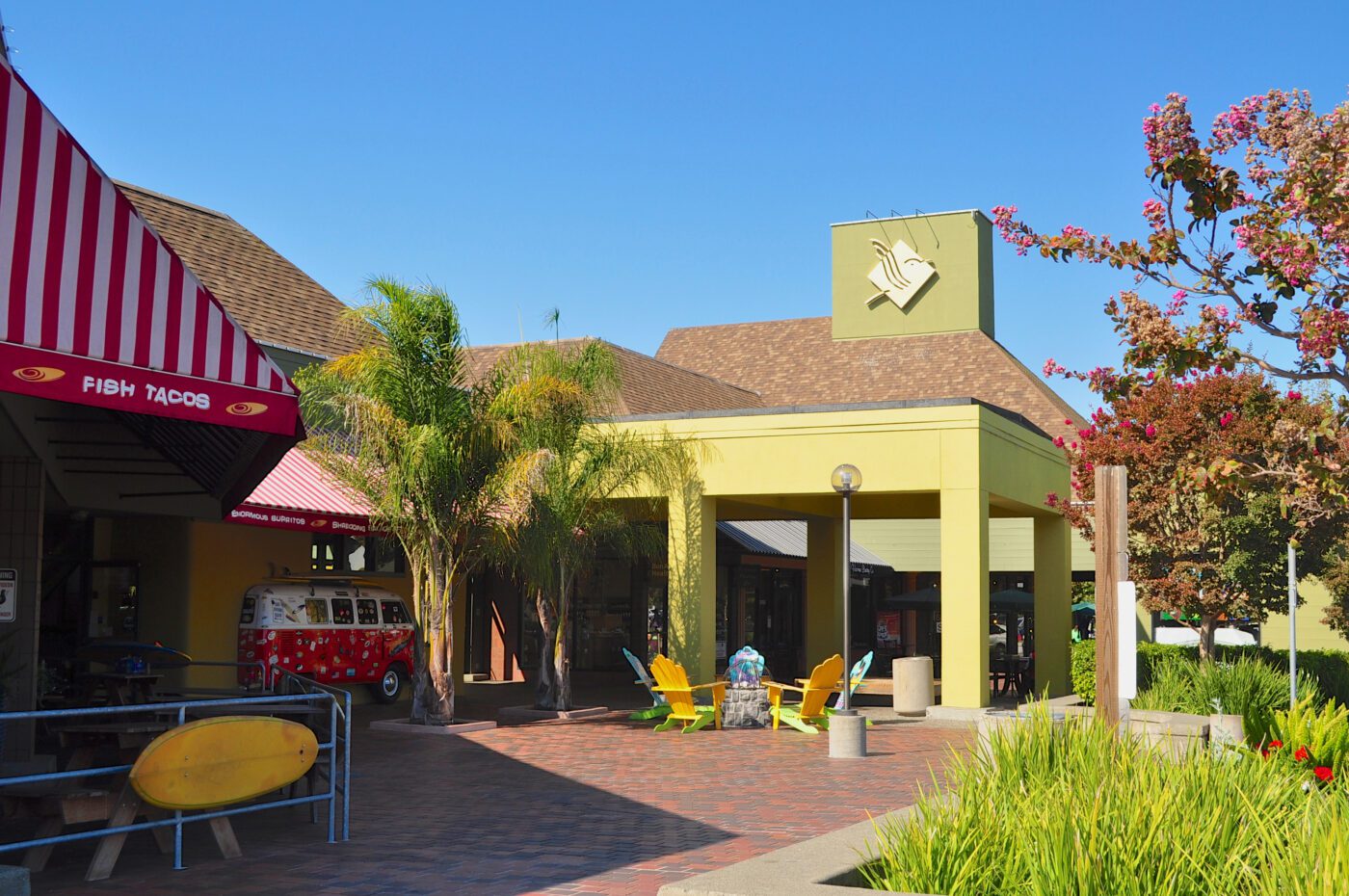 The Title 24 compliant roof project revolved around the removal and recycling of existing rooftop gravel and the application of 1" average 2.8 lb Closed Cell Spray Foam. The completed Spray Foam Roof System then received an Energy Star approved light grey silicone roof coating mixed with granules, thereby making the roofing system a Title 24 compliant eco-friendly Cool Roof. Additionally, contrasting granules were used to map out high traffic areas on the roof.
Bon Air Shopping Center
Since its opening in 1952, the Bon Air Shopping Center in Greenbrae, CA has been a popular Marin County destination. It was established following the development of Greenbrae Homes in 1946 when residents sought convenient shopping. The Bon Air Shopping Center's triumph was cemented in 1964 when it introduced Petrini's Grocery Store, the first large, quality-focused grocery store. Over the years, it has grown, hosting beloved stores and eateries that have become favorites among residents in Kentfield, Greenbrae, and the entire Marin County.
Roof Replacement
Following years of maintaining and repairing the original tar and gravel roof, it became evident that a roof replacement was imperative. Nonetheless, the expenses and ecological consequences associated with removing and replacing a 40,000-square-foot commercial roof posed a significant concern.
A Cost-Saving, Eco-Friendly Roof System
In response, the Wedge Roofing team proposed an economically viable and environmentally conscious remedy: the installation of a spray foam roof directly atop the existing structure. Opting for roof restoration over complete replacement eliminates landfill-bound construction waste and aligns with Wedge Roofing's and Bon Air Shopping Center's commitment to sustainability. Through periodic re-application of specialized coatings, the restored roof maintains its integrity. Installing a highly-insulating spray foam roof, fortified with exceptional insulating properties and augmented by a Low VOC Cool roof reflective coating, plays a pivotal role. This advancement significantly amplifies the thermal performance of the entire shopping center, providing enhanced energy efficiency and comfort.