New Metal Roofs with Vintage Zinc, Rusted Steel, Copper Patina, or Dark Matte Finish
Wedge Roofing, an award-winning metal roofing contractor, proudly installs Western States Metal Roofing Systems in Marin County, Sonoma County, San Francisco, and Napa.
Western States Metal Roofing manufacturers unique metal roofing systems, including bonderized metal roofs and metal roofing products that are pre-painted to appear as vintage rusted roofs, weathered galvanized steel roofing, dark matte, and patina copper roofs.
Bonderized Metal Roofing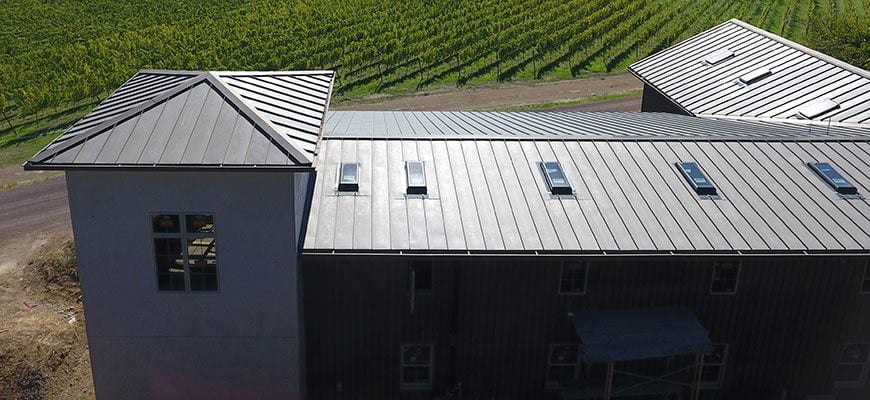 The newest trend for metal roofs in the San Francisco Bay Area is bonderized metal roofing. Also known as "Paint Grip," the dull gray finish on this metal roof resembles weathered zinc or vintage galvanized metal, but is not a paint finish. The unique appearance of bonderized metal roofing is achieved by bathing galvanized G90 steel in phosphate, and then adding a layer of chromate. Available in standing seam metal roof and corrugated metal roof panels. (Image: Bonderized Standing Seam Metal Roof installed at Sei Querce Vineyards in Sonoma County by Wedge Roofing.)
Pre-painted "Weathered Gray" Metal Roofing

The sleek, minimalist look of weathered zinc or a vintage galvanized metal can be your new roof with these pre-painted standing seam metal roof panels featuring a durable aged metallic finish. (Pictured Vintage® Western Lock® Standing Seam Metal Roof.)
Pre-painted "Rusted" Metal Roofing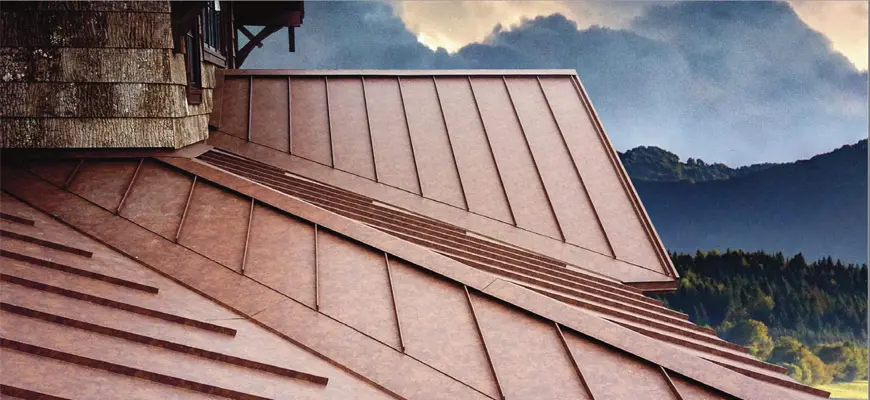 Meticulously designed in nine distinctive color patterns to create the many stages of rusting metal, these pre-painted "rusted" standing seam metal roof panels will instantly create an appealing vintage style. (Pictured Fresh Rust® Wester Lock® Standing Seam Metal Roof.)
Pre-painted "Patina Copper" Metal Roof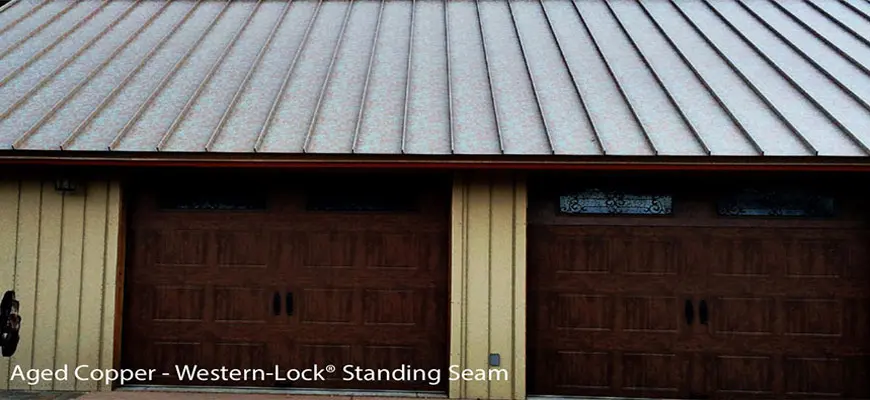 It can take twenty years or more to achieve the beautiful patina finish on a copper roof. At a significant cost saving, these pre-painted metal roof panels replicate the timeless appeal of a copper patina finish, without the wait. (Pictured Aged Copper Wester Lock® Stand Seam Metal Roof.)
Pre-painted Dark Matte Metal Roofs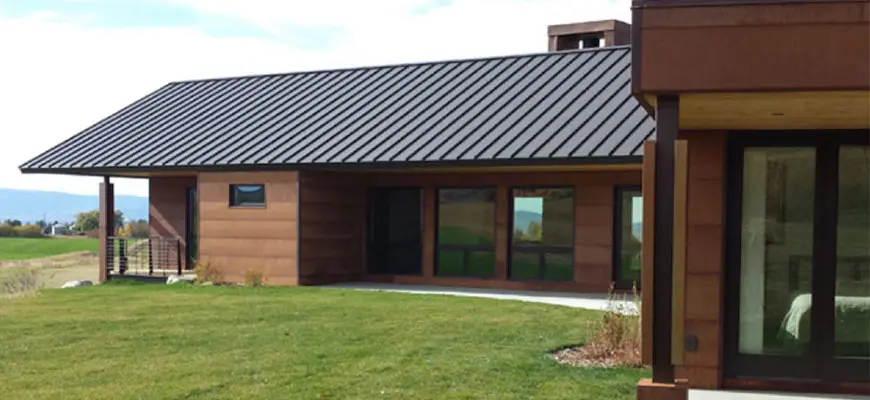 The latest trend in architecture is the use of dark matte finishes for metal roofing. Wedge Roofing installs Black Ore and Black Matte Standing Seam Metal Roof Panels for a distinctive, modern design.
Western States Metal Roofing is an independent, family-owned, and operated leading provider, and manufacturer of metal roofing offered in a wide selection of standard colors and specialty finishes.
Related Posts:

Combination Roofs: Standing Seam Metal and Composition Shingle