Marin County Metal Roofing Trends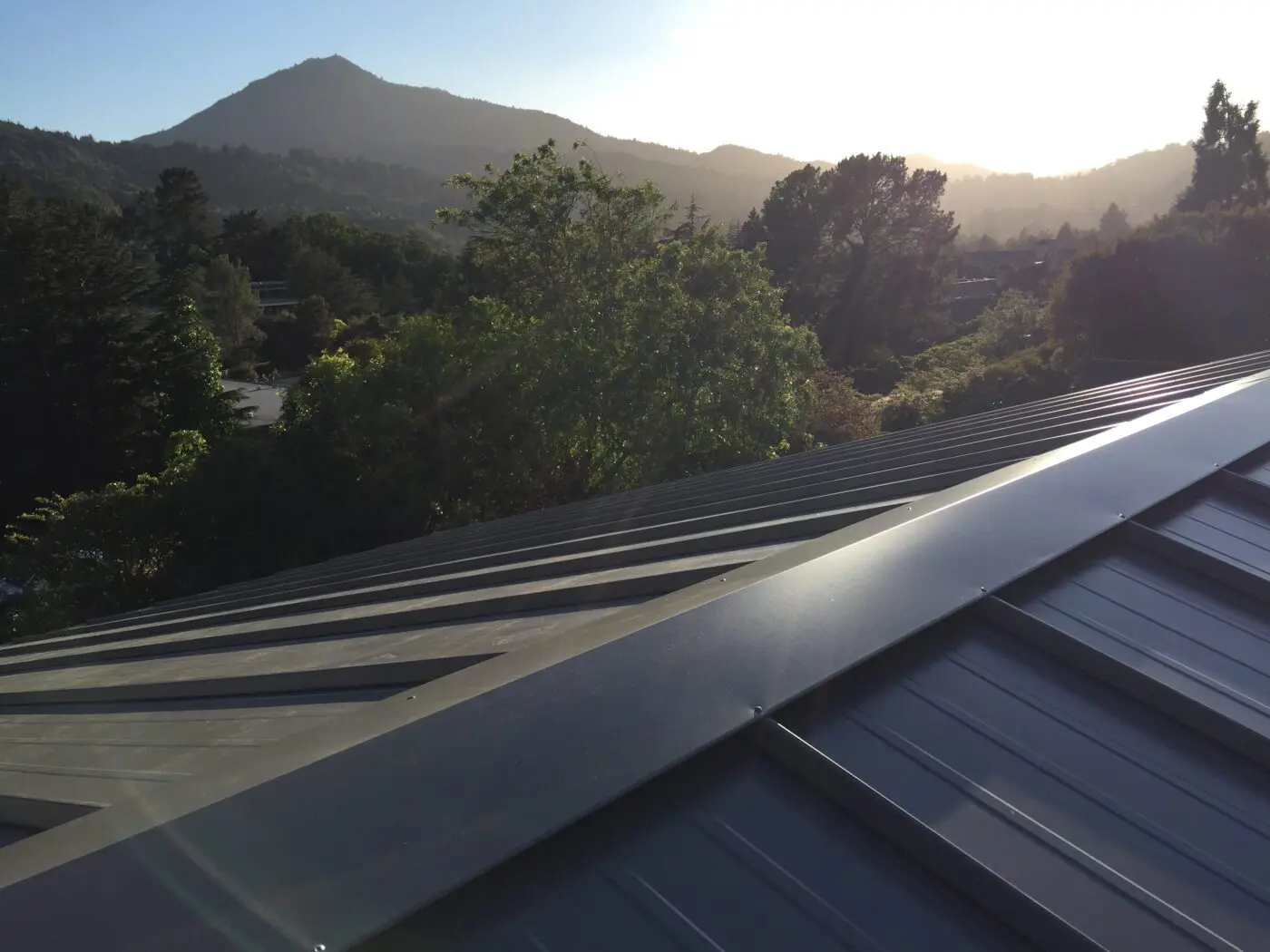 Metal Roofing Systems are trending with Marin County homeowners looking for sustainable, energy-efficient, and environmentally friendly roofing systems.
Remodeling Goals
Our Marin County roofing client's Kentfield ranch home is undergoing a complete interior and exterior remodel. With a goal to "turn their 1950's home into an energy-efficient attractive home suitable for next generation," the homeowners chose a Standing Seam Metal Roof from ASC Building Products.
Metal Roofing
The Marin County homeowners chose ASC's Skyline 26 gauge metal roofing panels, featuring the look of a standing seam panel with a concealed through-fastener design. With clean lines and lasting performance, Skyline Roofing is a popular residential Metal Roofing System providing non-combustible Class A Fire Rated protection.
Energy-Efficient Home
With the installation of recycled denim insulation, spray foam insulation, and a beautiful new Standing Seam Metal Roof, our Marin County clients have achieved their goal to create an energy-efficient, attractive home.
Residential & Commercial
ASC Building Products specializes in high-quality Metal Roofing for residential, agricultural and light commercial buildings. For more information about Metal Roofing or to receive a free estimate for your home or commercial property, please contact Wedge Roofing's Metal Roof Specialists at info@wedgeroofing.com or call (888) 763-7663.