Marin Roofing Trends: Combination Shingle and Metal Roof
Mixed Material Roofing: Redefining Architecture in San Francisco Bay's Marin County with an innovative combination of metal and shingle roofs.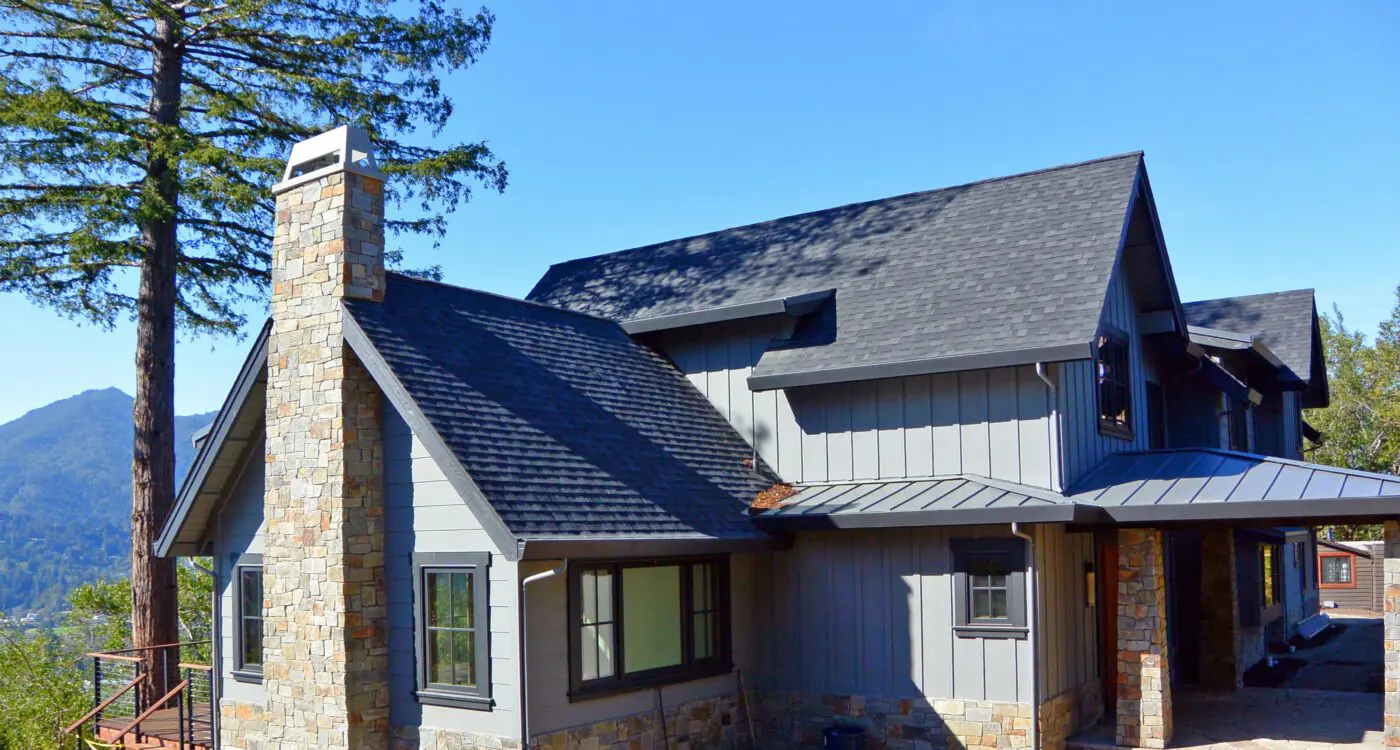 Metal Roofs
Metal Roofs are consistently popular choices for both new roofs and reroofing in the Bay Area. They offer sustainability, a Class A Fire Rating, and enhanced curb appeal.
Exploring the Fusion of Shingle and Metal Roofs
The newest metal roofing trendsetter is a Hybrid Roof combining Metal and Shingle Roofing Systems. The combination of metal roof panels and laminated shingles on separate pitched roof sections delivers the visual bang of a metal roof at a much lower cost.
Emerging Roofing Trend in Marin County
This recent installation by Wedge Roofing on a new home in Marin County showcases the latest roofing trend, featuring a striking blend of IKO Cambridge Shingles and ASC Building Product's Standing Seam Metal Roof Panels.
Note how the vertical line of the standing seam metal roof flawlessly flows with the siding and the shingle roof.
---
Tips for Combining Roof Systems:
1.Choose an analogous color palette to provide visual continuity of the roofline.
2. Look to the supportive, less dominant color in the shingle roof as your inspiration for the color of the metal roof
3. Introduce a Striking Element: Break the visual monotony by incorporating a "pop" color, which can either contrast or be a bold shade variation of the existing colors.
4. Coordinated Appeal: Ensure that your home's color scheme complements both the metal and shingle roofing systems.
5. Nature-Inspired Hues: Seek color inspiration from your natural surroundings for a harmonious palette.