Industrial Roofing San Francisco Bay
San Francisco Bay Roof Corrosion
Located in the India Basin Neighborhood of San Francisco, the original metal roof on this 1960s industrial building was found to have multiple deficiencies. Due to the building's proximity to the San Francisco Bay, failure of the roof coating exposed the metal roof and fasteners to corrosion from the SF Bay salt air.

Corrosive Resistance Spray Foam Roof
To correct these deficiencies with a new roofing system, Wedge Roofing proposed the installation of a corrosion-resistant commercial Spray Polyurethane Foam Roof with a Cool Roof Reflective Coating directly over the existing metal roof.
Title 24 Compliant
This high-performance, durable roof system provides excellent waterproofing and insulating properties, improving the energy efficiency of the entire building in conjunction with California Title 24 Energy Goals.
Cost-Effective Roofing System
With proper preparation of the existing metal roof, the lightweight and tenacious adhesion characteristics of spray foam result in the successful installation over most roof substrates, providing a cost-effective option to removal and replacement of the existing roof system.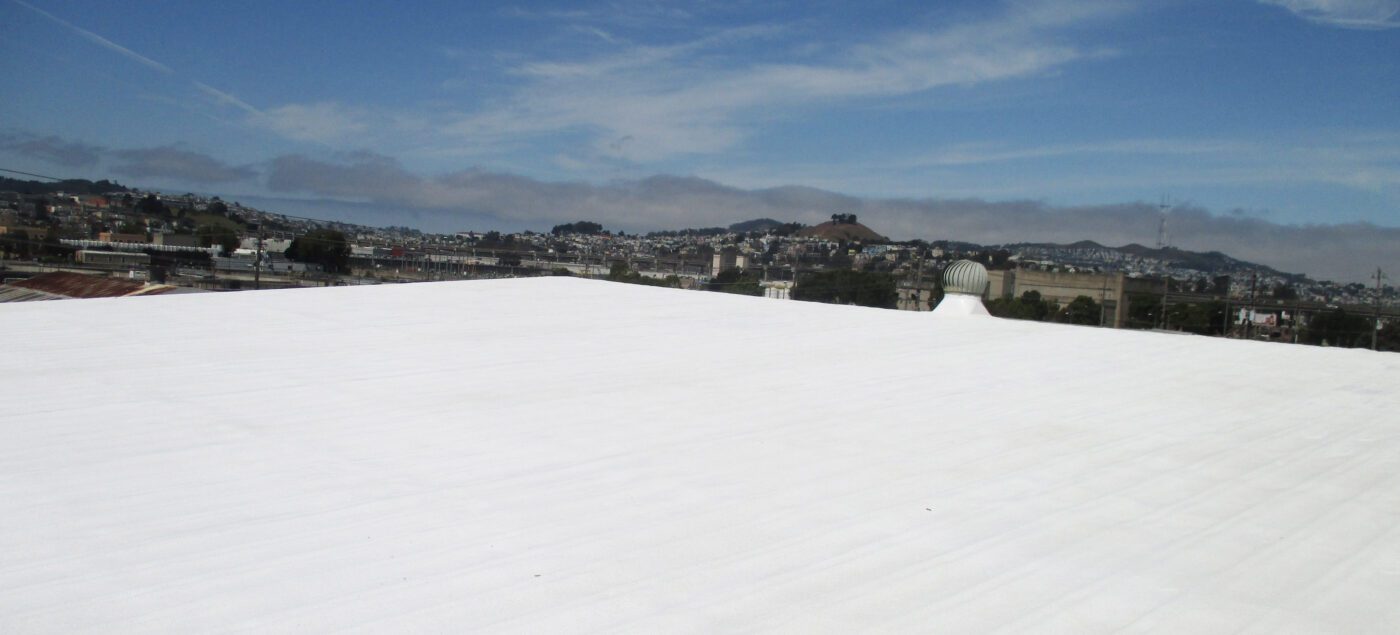 Anti-Corrosive Roof Protection
After a thorough roof preparation, including metal roof repairs and anti-corrosive protection measures, Wedge Roofing's Certified Spray Foam Roofing Team installed the Spray Polyurethane Foam Roofing System.
Seamless Roofing Membrane
Sprayed in a liquid form, closed-cell polyurethane foam quickly expands into a seamless, monolithic roofing membrane, acting as both a thermal and moisture barrier. Covered with UV-protective, highly reflective Cool Roof Coating, the spray foam roof has superior insulation, waterproofing, and reflective capabilities and is unmatched in energy efficiency.
Meeting Budget and Schedule
Through pre-construction meetings with the facility operations personnel, combined with the knowledge, expertise, and specialized equipment a company garnered during its 47 years in business, the new spray foam roof was completed on budget, ahead of time, and without disrupting the building's occupants and operations.