The latest SF Bay Area storm system dropped torrents of much needed rain on our area. However, after months of dryness, many residents and business owners found themselves scrambling to ensure the roofs on their homes and businesses were prepared for the storm. Wedge Roofing's Emergency Roof Repair crews were out in force providing much needed roof leak repair services in San Francisco, Marin County, Sonoma County and Napa.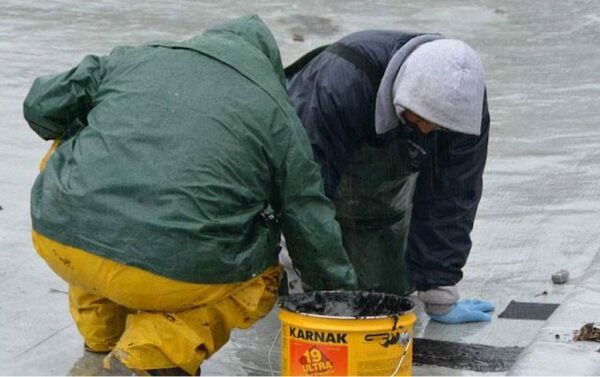 Already, the speed of the weather front amidst a dry season meant that many building owners found themselves with emergency storm damage during the rainfall.
Popular images of roof leaks with pails collecting drips in living-rooms are sometimes too tidy, as all manner of water intrusion can occur during a heavy storm: water can come down entire side-walls through windows, go through skylights, solar-panels and heaters, or even collapse portions of the roof and ceiling.
In such situations, people are left in an odd limbo between a construction project and a 911 emergency situation.
In this circumstance, Wedge Roofing's roof leak emergency repair crews provide a vital service. We have multiple, highly-trained emergency roof repair crews which are dispatched during the storm to provide stoppage to water intrusion to be replaced with more permanent repairs after the storm subsides.