Roof Collapse: Why You Should Not Ignore a Roof Leak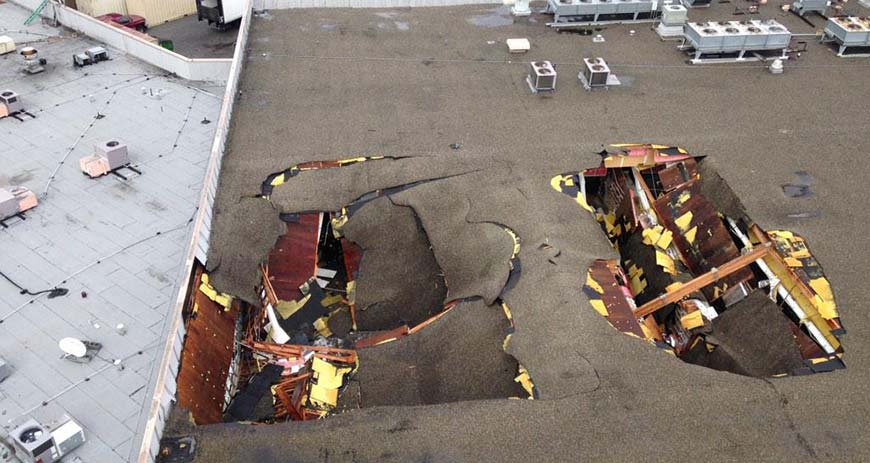 Update November 2018: East Bay Roof Collapse
A strong storm system bringing heavy rain to the San Francisco Bay Area led to a partial roof collapse on a warehouse in Oakland.
Update October 2018: Marin County Roof Collapse
The first heavy rain of the 2018/2019 season led to a partial roof collapse in Marin County on October 2, 2018. The Home Goods Store in San Rafael, CA is now red tagged. The cause of the roof collapse is still under investigation. However, according to Don Jeppson, San Rafael Building Inspector it "appears to be an accumulation of rain on the roof, possibly from a clogged drain, caused a major beam to fail and take some joists down with it."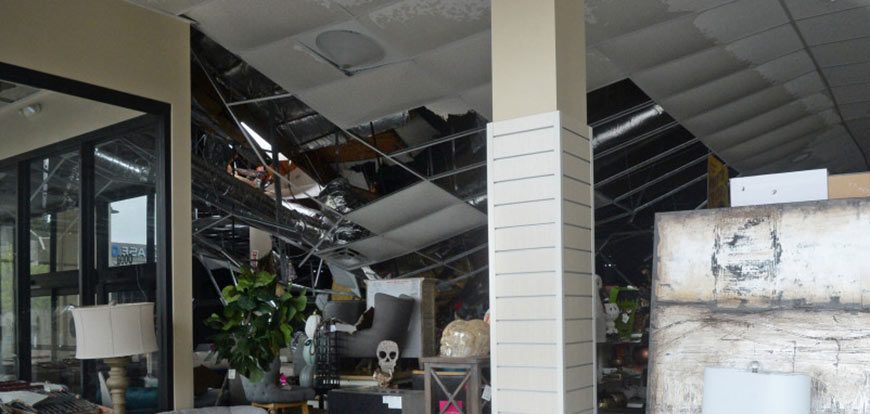 In 2014, Four Roofs Collapsed During Severe Rainstorms in the San Francisco Bay Area and Northern California
In Felton, a CVS pharmacy roof collapsed due to excessive rain on the aging roof. A roof leak on an Antioch apartment building caused the roof to collapse nearly injuring a mother and her two toddlers. In Sacramento, two employees of an auto repair shop escaped injury when heavy rain contributed to the collapse of a neglected roof riddled with dry rot in the support beams. According to the Sacramento Bee, "the owner reported previous problems with roof leaks."​​
What Could Cause a Roof to Collapse?
Increased weight to the roof from heavy rain or snow.
An aging roof that was not properly repaired, maintained or needed replacement.
Dry rot and structural damage due to water intrusion from a recurring roof leak.
Inadequate or compromised roof drainage; plugged roof drains, gutters or downspouts.
Neglected roof maintenance.​
How to Secure Your Roof:
Do not neglect your roof. A leaky roof can cause serious damage, leading to dry rot and destruction of the very structural components that keep your building standing and secure.
Have your roof repaired, recoated or re-roofed before water infiltrates below the roofing membrane.
Address dry rot and structural roof problems including roof sheathing, beams, glulams, roof trusses, roof rafters and damaged walls.
Ensure your roof is free of debris including fallen tree branches. Clear roof drains, gutters and downspouts of leaves and any other roof litter that might impede proper roof drainage.
Schedule a Roof Maintenance Program for the inspection and remediation of minor roof issues before they become costly emergencies.