Bodega Bay, CA Roofing Drone Video
Captivating Coastal Roof Installation
Discover the synergy of innovation, architecture, and nature in our captivating drone video. Wedge Roofing's GAF Master Elite team brings craftsmanship to life in an extraordinary roof installation project in Bodega Bay, California. Nestled along the Northern California coastline, this coastal home offers panoramic views of the Pacific Ocean, inspiring a roofing solution that preserves and complements its surroundings.
Seamless Blend of Elegance and Protection
In collaboration with the homeowners' vision, Wedge Roofing's experts installed a GAF Timberline Ultra HD Architectural Shingle Roof, uniting durability and elegance seamlessly. These shingles offer unmatched protection while elevating the home's aesthetic.
Coastal Essentials
Highlighting the installation are copper flashings, essential for coastal homes, providing a striking contrast and safeguarding against the elements.
Meticulous
This project attests to Wedge Roofing's attention to detail and commitment to excellence. As a GAF Master Elite contractor, their expertise shines, creating a roof that enhances the coastal residence's charm.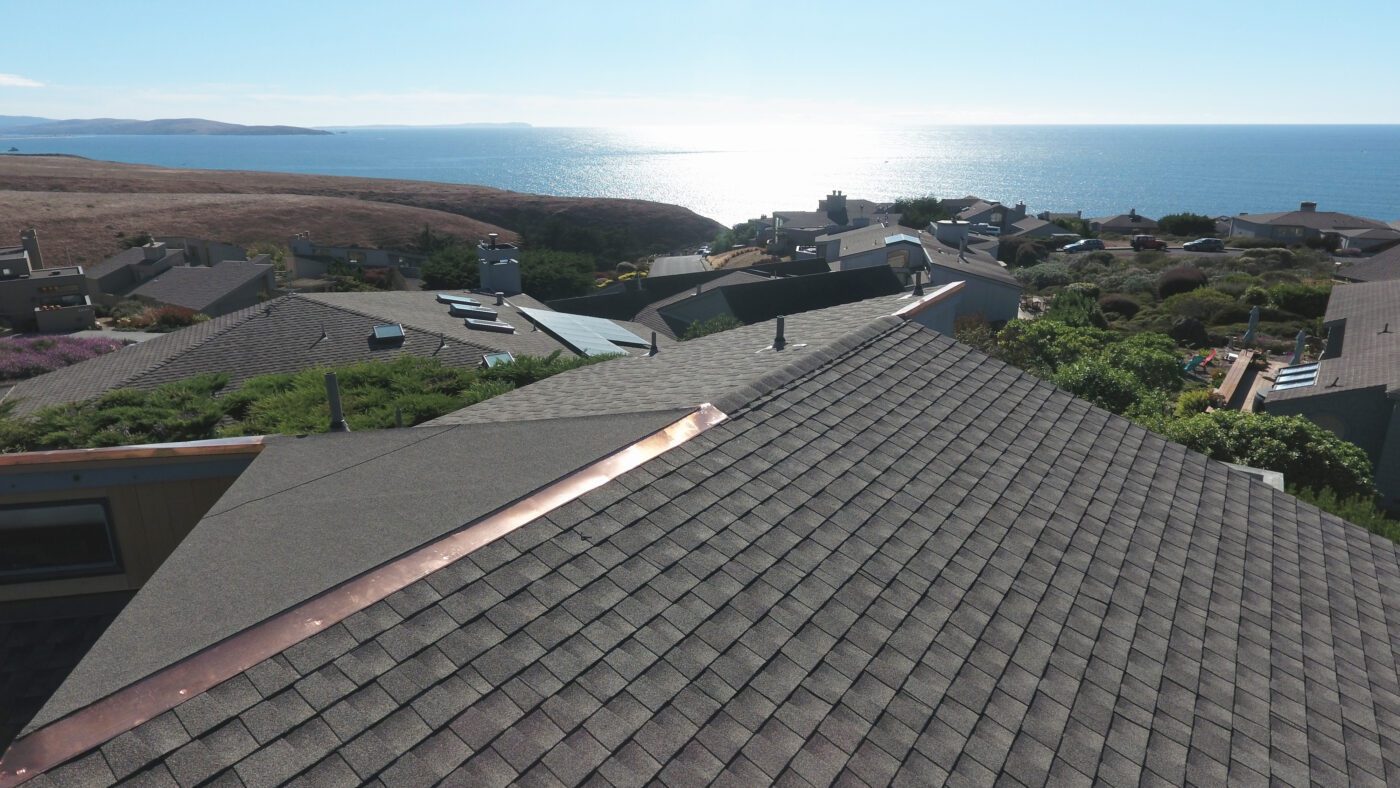 Artistry in Architecture
At the core of this endeavor is the harmony of technology and nature. The drone video captures the journey from preparation to installation, framed by the Pacific Ocean's waves. Witness the fusion of architecture, innovation, and tradition. Immerse yourself in transforming a house into a coastal haven, a testament to Wedge Roofing's mastery.
A Coastal Home's Transformation
As the sun sets, remember that extraordinary stories are woven into our surroundings. This roof installation is a visual symphony celebrating craftsmanship and the timeless beauty of the California coast.