Marin County's Best Roofing Contractor Celebrates at the 2018 Marin IJ Reader's Choice Award Ceremony
A coalition of the Wedge Roofing Team attended a celebration for the 2018 Marin IJ Readers' Choice Awards winners hosted by the Marin Independent Journal. With more than two hundred categories nominated categories, we were honored that Marin IJ readers chose Wedge Roofing as "Best Roofs in Marin County."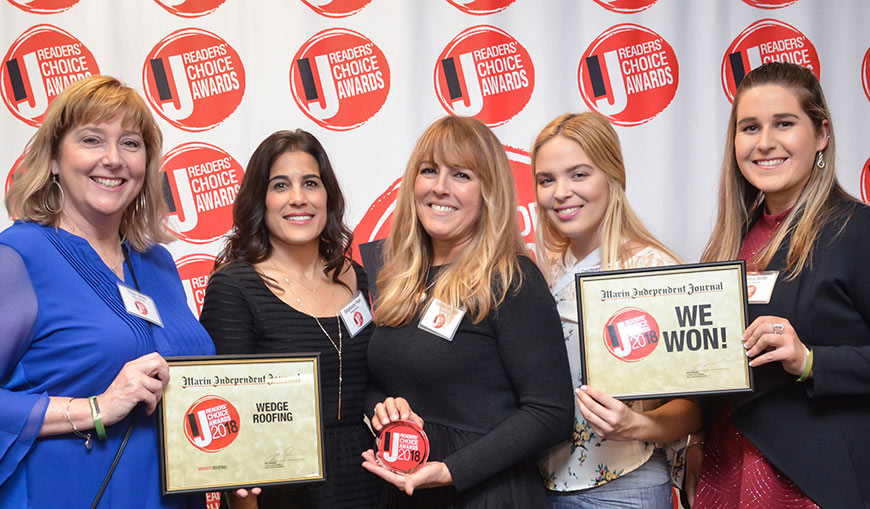 The Wedge Team were welcomed with an array of delicious food prepared by award-winning local businesses. It was a privilege to meet and celebrate with the Marin IJ staff and other winners who attended the lavish event. To close out the evening, this year's recipients were congratulated by Rob Devincenzi, Editor and Publisher of the Marin IJ who stated:
"You are here because you treat your customers better, you treat your employees better, you treat the community better than everyone else in Marin County. And you deserve a round of applause for doing exemplary work all year."
The entire Wedge Roofing Team extends our congratulations to all the winners of the 2018 Marin IJ Readers' Choice Awards and our sincere gratitude to the Marin Independent Journal.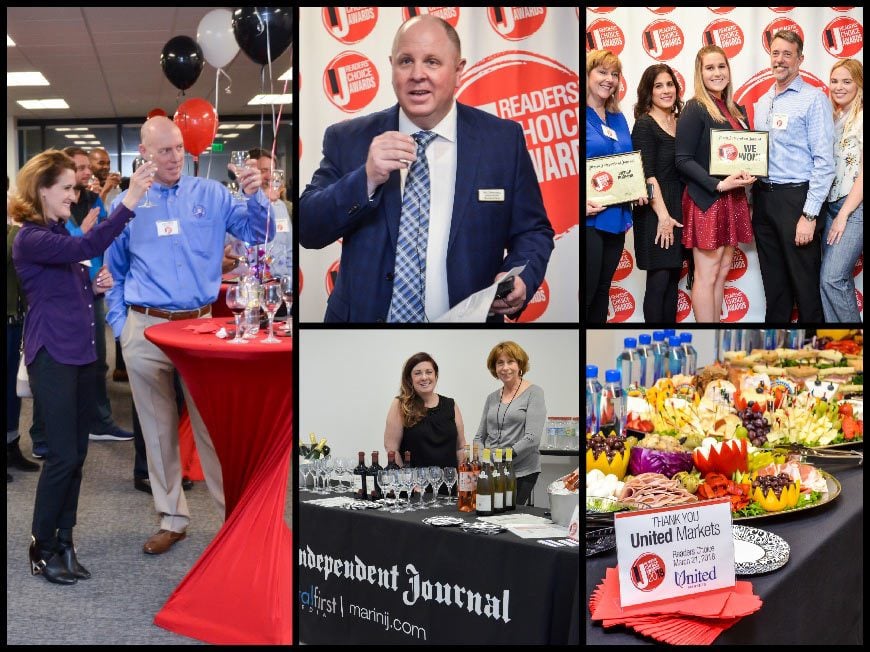 Photo Credits: Marin Independent Journal