The Innovative Look of CertainTeed Shingles
CertainTeed offers a distinctive choice of innovative roofing shingles for your San Francisco Bay Area home, whether traditional or modern.
This following selection of U.S. maufactured CertainTeed Roofing Shingles meet industry quality standards, including wind resistance, tear resistance, and Class "A" fire resistance. Offered with CertainTeed's Sure Start Protection, these Lifetime Shingles have a limited transferable warranty against manufacturing defects in residential applications. (Please see CertainTeed warranty for specific details and limitations.)
As a CertainTeed Select ShingleMaster Contractor, Wedge Roofing's installations qualify for CertainTeed's strongest warranties including the Sure Start Plus™ 5-Star Coverage, in which CertainTeed guarantees our workmanship for 25-years on the Integrity Roof System.
---
CertainTeed Presidential Shake™– The original luxury roofing shingle measuring 40″x14-1/4″ replicates the look of cedar wood shakes with the performance of fiberglass. The standout of this series is the Presidential Shake TL – CertainTeed's heaviest shingle – providing stunning curb appeal with intricate tab details to create the distinctive sculpted appearance.
This is not your grandmother's roof! With sharp angular lines, this triple laminated high-definition shingle provides a modern look adaptable to a wide range of architectural home styles for today's homeowner.
The Presidential Shake™ is also offered in a lighter, two-piece version and as a luxury solar reflective shingle, the Presidential Solaris® which meets California Cool Roof guidelines and ENERGY STAR standards with a 0.25 solar reflectivity.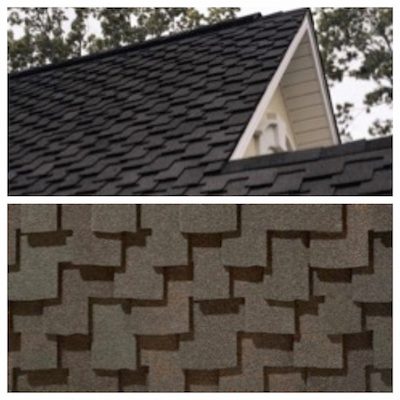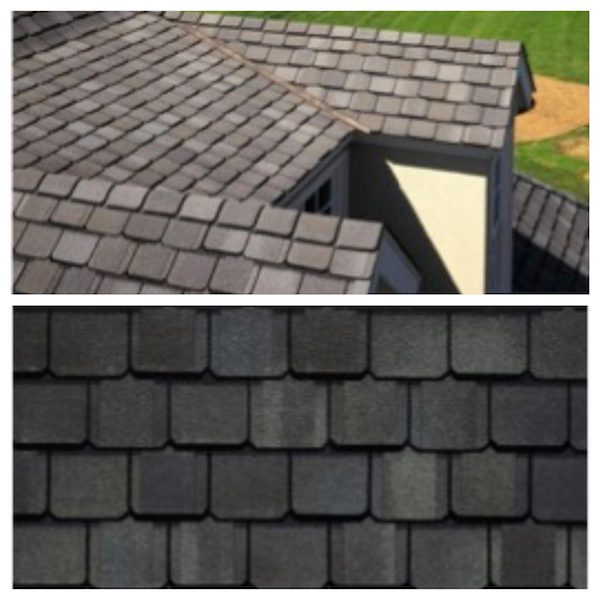 ---
CertainTeed Grand Manor™ – Substantial, impressive, reminiscent of European slate, the Grand Manor is one of CertainTeed's heaviest and most durable luxury roofing shingles. Stunningly beautiful from every angle, the Grand Manor™ has remarkable curb appeal in both modern and traditionally designed homes. With randomly applied tabs in an 8" exposure, the 36″x18″ Grand Manor Shingle provides the authentic depth and dimension of natural slate. The three-layer construction renders 100% triple coverage with virtually five-layer coverage when installed.
---
CertainTeed Carriage House™ – From the patterned shingles on a San Francisco Victorian to the Gable roof of a California Bungalow, the Carriage House® Shingle retains the charm of Bay Area homes. This unique scalloped shingle with an 8" exposure provides just the right look for a traditional home and is often selected for historic roof restorations. The beautiful shadow lines offer the perfect mix of depth and richness to draw attention to your home with this 36″x18″ shingle. The two full-size fiberglass shingles construction highlighted by the unique chamfered cut scalloped-edge results in a virtual five-layer coverage when installed.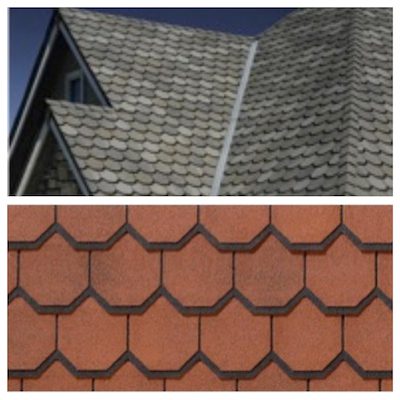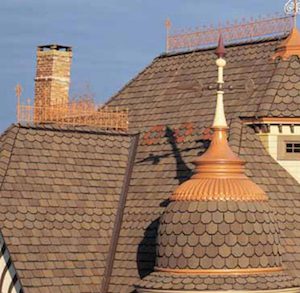 ---
Intersecting courses of Grand Manor™ and Carriage House™ can create visually delightful geometric patterns emulating 19th Century slate and wood shingle patterned roofs. With a mosaic of scalloped Carriage House™ Shingles, your roof can sprout rosettes.   
---
CertainTeed Landmark Shingles – Classic shades and dimensional appearance of natural wood shakes or slate with a maximum definition color palette are the hallmarks of the Landmark Shingle. The laminated fiberglass base construction is offered in the two-piece Landmark Pro and Landmark Premium measuring 38-3/4″x13-1/4″. Boasting the Tri-Laminate construction the Landmark TL measures 40″x13-1/4″.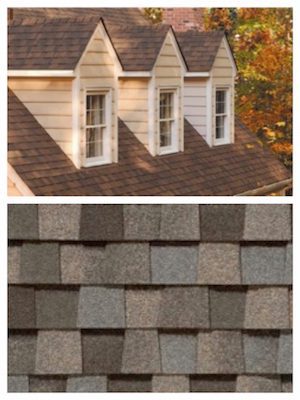 ---
CertainTeed Landmark Solaris® Gold and Landmark Solaris® Platinum are steep-slope, solar reflective asphalt roofing shingles that are manufactured with advanced colored granules that reflect the sun's rays and may reduce your roof's temperature during the hot summer months. The two-piece laminated fiberglass-based constructed shingle meets California Cool Roof guidelines and ENERGY STAR standards with the Solaris® Gold offering 0.26 (SR26) solar reflectivity and the Solaris® Platinum offering 0.40 (SR40) solar reflectivity.