With a strong resurgence of mid-century architectural design in the San Francisco Bay Area, we have seen modernized architectural elements from the past re-imagined and executed with state-of-the-art materials and techniques. Thanks to these advances, the perfect marriage of function with sleek mid-century design has emerged.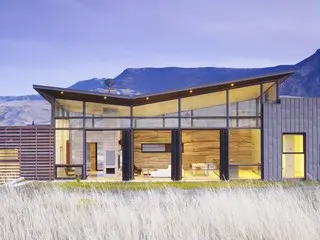 Perhaps the most successful update is the Butterfly Roof popularized by California architect William Krisel in the 1950's. Resembling the wingspan of a butterfly, this dramatic roof design features two downward sloping roof surfaces meeting in a central roof valley.
Functionally, the Butterfly Roof eliminates the need for traditional gutter and downspout systems as rainwater drains into the central roof valley. Esthetically, this inverted gable roof allows for the influx of natural light with clerestory windows in the high ceilings.
Although beautifully designed, Butterfly Roofs were originally limited by the integrity of the roofing membrane, especially in the central roof valley. Today, with the advent of monolithic roof systems such as Spray Foam Roofs, Single Ply Roof Systems and improved Built-up Roofing, the function of the Butterfly Roof finally matches their incredible design.
The renewed popularity of the butterfly roof extends beyond esthetic benefits of mid-century modernism as the slanted roof design provides many eco-roof friendly features including rainwater harvesting and strategic roof-mounted solar placement.