What is the Return on Investment (ROI) of Roof Replacement in Marin County?
Is a roof replacement a good investment for your Marin County home? According to Remodeling Magazine, the National Association of Realtors, and local real estate expert, Roberta DiPrete of the Atherton Brokerage, the answer is yes.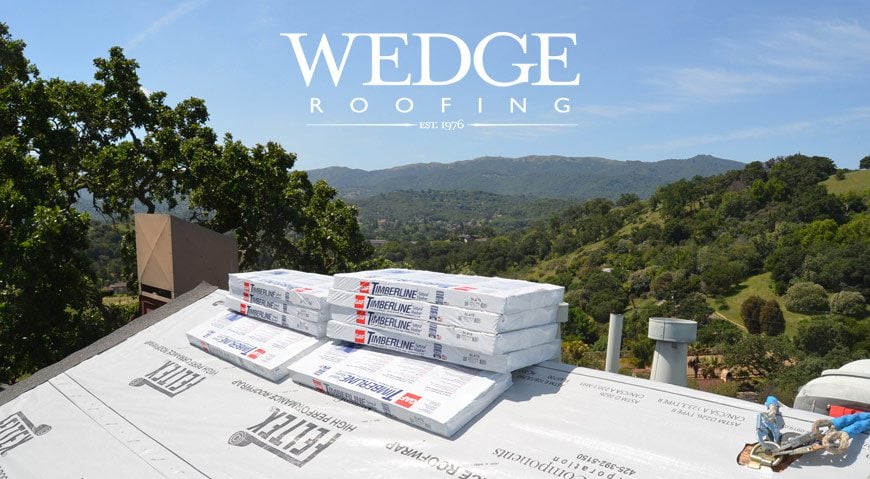 ROI of Re-Roofing
Unlike many home remodeling projects, the cost of re-roofing holds its value offering an extremely high return on investment in the San Francisco Bay Area. Remodeling Magazine's " Cost vs. Value Report" offers an unbiased third-party study on remodeling costs and the anticipated return on investment (ROI) in ninety-nine geographical areas. Their 2018 report determined the national average roof replacement* returned 68.4% on resale, and on the west coast the ROI increased to 79.3%. However, In San Francisco the installation of a new roof netted the greatest return on investment, at 99.5%, exceeding the value gained from a major kitchen remodel.
Top Exterior Remodeling Project
The "2019 Remodeling Impact Report" offered further results for the ROI of roof replacement. In this random survey, members of the National Association of Realtors® ranked new roofing as the top exterior remodeling project, yielding the highest cost recovery, with a 107% return on investment, and offering the greatest appeal to buyers.
Basic Home Maintenance
In evaluating the value of reroofing, it is also important to consider that while many remodeling projects are optional, roofing is not. According to real estate professionals, maintaining a quality roof is deemed as basic maintenance, especially to prospective home buyers.
"Properties with active roof leaks present major obstacles to selling," explained Marin County Realtor Roberta DiPrete, owner of Atherton Brokerage. "Conventional loans are largely unavailable, appraisers heavily discount for water intrusion, and most buyers are not willing to take on a property in dire need of maintenance."
True Value of Roof Replacement
Additionally, a determination of the value of roof replacement should include the cost savings derived from an energy-efficient roofing system. Today's advanced roof technology can enhance the thermal performance of the entire building envelope. From high-performance roof insulation to cool roof technology, and even as a platform for energy generation, no other building component provides more opportunities for improving a home's energy efficiency than the roof.  
---
*The average roofing replacement was based on the removal of the existing roof and installation of fiberglass asphalt shingles on a 5-square hip roof, with custom flashing on two skylights and custom cap treatment at the vented edge. "Remodeling Magazine" estimated the cost of this average roof replacement in San Francisco to be $26,954 with value at resale estimated at $26,885 for a 99.6% recoup on the price of reroofing.
---
This document contains copyrighted material and is not authorized for display on the Internet or for republication in any media for resale.©2017 Hanley Wood Media Inc. Republication or dissemination of Remodeling's 2019 Cost vs. Value Report is expressly prohibited without the written permission of Hanley Wood Media Inc. "Cost vs. Value" is a registered trademark of Hanley Wood Media Inc. Unauthorized use is prohibited.