1st Place Award for Commercial Roof Coating Contractor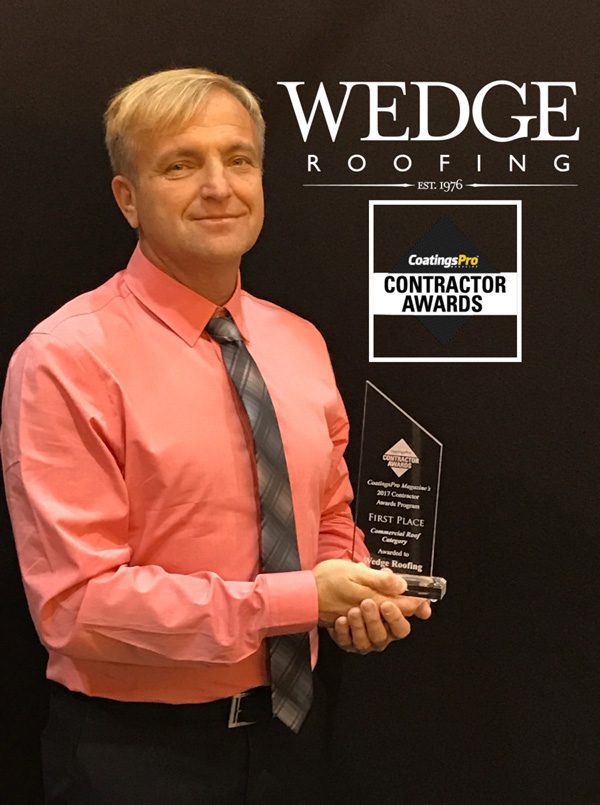 Wedge Roofing was recently awarded the First Place Award for Commercial Roof Coatings at the 2017 Contractor Awards Ceremony in New Orleans. This recognition comes from CoatingsPro Magazine's Contractor Award Program, which celebrates excellence in high-performance coatings. Roof Coatings at the 2017 Contractor Awards Ceremony recently held in New Orleans.
Gary Harvey, the General Manager of Wedge Roofing, proudly accepted the esteemed First Place Award in the Commercial Roof category. This recognition highlighted Wedge Roofing's exceptional achievement in a silicone roof coating project in the picturesque Sonoma County.
The accolade underscores Wedge Roofing's exceptional craftsmanship and commitment to quality in commercial roof coatings. The nominations underwent rigorous evaluation by the CoatingsPro Editorial Advisory Group, comprising seasoned industry professionals, in collaboration with the technical editor.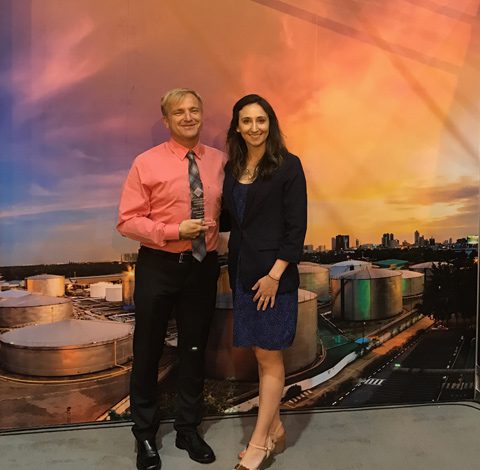 Stephanie Marie Chizik, Editor of CoatingsPro Magazine, presented the awards to contractors throughout the United States in six categories, including commercial concrete, commercial roof, industrial concrete, industrial steel, specialty project, and contractor/crew MVP.
About Wedge Roofing: Wedge Roofing specializes in the application of low-VOC, high-grade Silicone Roof Coatings for commercial and residential buildings in Marin County, San Francisco, Sonoma County and Napa.
About CoatingsPro Magazine: Founded in 2001, CoatingsPro Magazine is the voice of the high-performance coatings industry, offering news and case studies to provide practical and cost-effective solutions for contractors, applicators, engineers, and industrial facility managers.