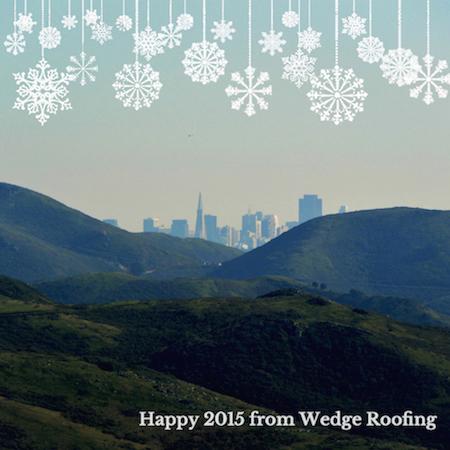 As we reflect upon 2014, we would like to take this opportunity to express our appreciation to our valued San Francisco Bay Area clients.
Thank you for allowing Wedge Roofing to provide for your roofing and insulation needs in 2014.
Happy New Year from all of us at Wedge Roofing!