Wedge Roofing Voted Best Roofs in Marin Award for Second Consecutive Year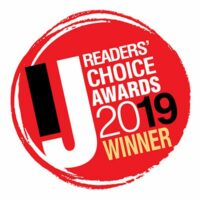 We are proud to announce that Wedge Roofing has won the Marin IJ Readers' Choice Award for Best Roofs in Marin County for the 2nd consecutive year.
Providing quality roofing services to our local community of Marin, which has been our home since 1965, is at the heart of who we are as a company and as individuals.
Just like you, we love living in Marin County, and we are incredibly honored to receive this award from you, our Marin neighbors.
We dedicate this award to you our loyal Marin County clients. Thank you for your continued support and for the confidence that you have placed in us in allowing us to provide roofing solutions for your homes and businesses.

With gratitude, Ralph and Jennifer Wedge